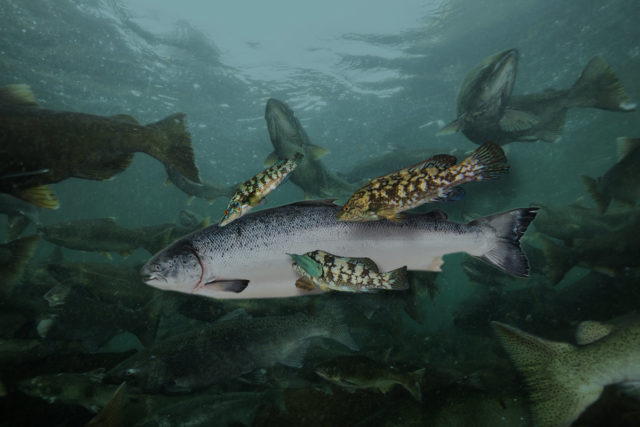 OK Marine is an active contributor in the fight against salmon lice. They use cleaner fish as a natural delousing tool and have built a complete concept to create the optimal conditions and welfare for cleaner fish. The concept is called the GOOD concept and provides proper protection, adapted feeding and a safe environment to create the best conditions for efficient delousing.
To protect cleaner fish from danger, it is critical to provide good opportunities to return to safe feeding grounds. The GOOD concept is based on solid competence and extensive experience and has been developed in close collaboration with fish farmers. The OK Marine portfolio comprises products that help clients to handle the fish as gently and efficiently as possible.
The financial consequences of optimising conditions for cleaner fish are twofold; firstly, one reduces procurement costs for fish, but secondly and most importantly the main benefit is in reducing the need for delousing treatment because the cleaner fish graze more efficiently. OK Marine has more than 10 years of experience in creating optimal conditions for cleaner fish and have become experts in creating the best possible meeting place for farmed salmon and cleaner fish. Their competence increases fish welfare and helps their clients to avoid large expenses.
For more information on OK Marine visit: www.okmarine.no or call on +47 38 61 05 30.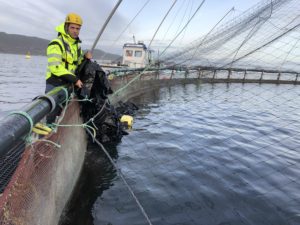 Captions:
Above: General Manager, Atle N. Kristoffersen. Featured: Dedicated to fish welfare: OK Marine is a supplier of high-quality cleaner fish equipment and has long
experience and good cooperation with companies who use cleaner fish to fight lice among farmed salmon.