The Fish Farmer Yearbook 2021 is out now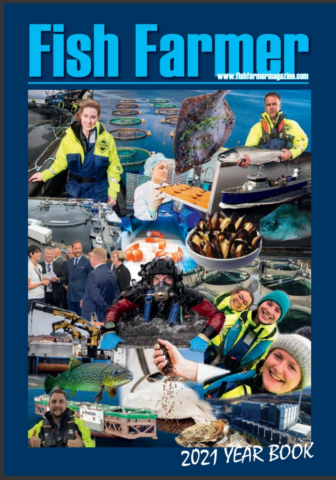 The 2021 edition of the Fish Farmer Yearbook is out now and you can view it online here. As ever, this edition includes the latest facts and figures from the Scottish Production Surveys for Fish Farming and Shellfish, as well as a planner for the year ahead. There are feature articles on the industry's origins in Norway half a century ago, future prospects for aquaculture in Iceland and the importance of keeping up innovation in these pandemic times. We also profile Diversified Communications, organisers for some of the global seafood sector's biggest events, look ahead to the possibilities that artificial intelligence opens up and hear from the Scottish Salmon Producers' Organisation, and much more.
The Yearbook will also be out in hard copy with the December issue of Fish Farmer.