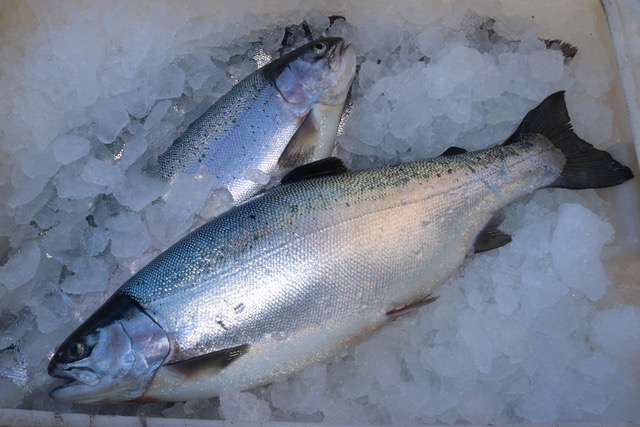 Rainbow trout has been part of the Norwegian based AquaGen AS's breeding program since the early 1970s.
Through more than 17 generations of intensive family breeding, direct selection for performance in seawater has been achieved. This strategy has created a truly anadromous trout strain with
unmatched potentials in seawater and freshwater alike.
The only drawback was that these genetics could not readily be supplied outside Norway.
However, some years ago AquaSearch was allowed to import frozen semen from AquaGen broodstock and establish an entirely new rainbow trout crossbred strain. As a result, genetics of unprecedented performance and the highest biosecurity standards will soon become available to rainbow trout producers worldwide.