Tesco promotes alternative aqua feed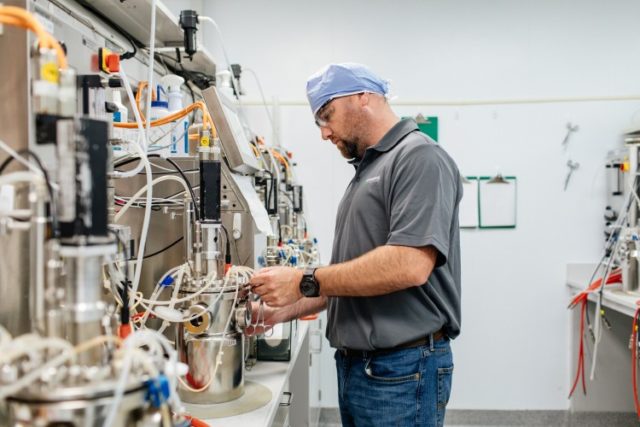 TESCO, which has more than 3,000 stores in the UK, is encouraging its salmon suppliers to use more alternative aqua feed ingredients.
The giant supermarket has updated its salmon standards with the intention of reducing the amount of wild caught fish that is fed to salmon.
Tesco has been working in partnership with Seachill, its main salmon supplier, to promote more widespread use of algal oil, a key ingredient in fish feed derived from microalgae, in place of the conventionally used fish oil.
Early trials show algal oil can provide similar or even improved nutritional value in comparison with fish oil, but without the increased pressure on marine ecosystems caused by farming fish for their oil.
Suppliers have been testing the substitution, which Tesco hopes will eventually replace fish oil across the entire supply chain, as part of the Little Helps Plan, a Tesco sustainability initiative aiming to 'lead the industry in addressing the key sustainability challenges in our supply chain'.
Nigel Edwards, corporate social responsibility director at Grimsby based fish supplier Seachill, said: 'The salmon industry has grown rapidly over the last 30 years, with huge steps forward in feed efficiency and farming technology.
'But to grow further, the industry needs novel sustainable sources of omega-3 oils, which are essential to both fish and human health.
'Algal oils are a natural solution and we are proud to work with the leading innovative salmon farmers and their partner feed producers to encourage investment in them and increase their use.'
Piers Hart, seafood and aquaculture specialist at the World Wildlife Fund for Nature's UK division, said: 'WWF is very supportive of Tesco in their effort to reduce the use of fish oil in their salmon feed.
'WWF has been working on alternative raw materials in animal feeds, including fish feeds, for some time and identified the potential of algal oils early on.'
Veramaris, which produces omega-3 fatty acids for nutrition, has also applauded Tesco for its decision and said: 'As the world's third largest retailer, Tesco's decisions have often helped to influence consumers and other retailers.
'The introduction of higher salmon standards illustrates the company's ongoing commitment to implementing impactful sustainability measures that help to make healthy sustainable products accessible and affordable to all.'