Syndel's Syncaine® approved in the UK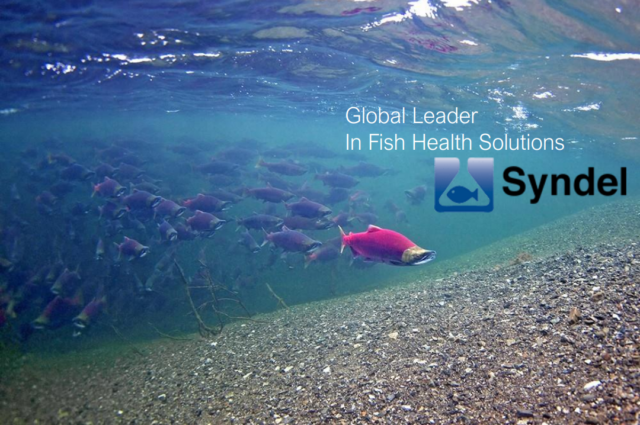 On March 22, 2022, Syndel's tricaine methanesulfonate (MS-222) fish anesthetic Syncaine® received a Marketing Authorization from the United Kingdom's Veterinary Medicines Directorate (VMD).
Syncaine®, formally known as Tricaine-S and Aqualife TMS, is manufactured at Syndel's new US production facility.  Since its initial US FDA approval in 1997, Syndel's Tricaine has become a recognized and highly regarded fish anesthetic that is widely used in the global aquaculture industry.
Founded in 1972, Syndel is dedicated to delivering fish health solutions for the aquaculture industry. From Syndel's head office located in Ferndale, Washington USA, Syndel manufactures and markets a portfolio of products that are specifically dedicated to fish health, nutrition, reproduction, and biosecurity.  For more information, please visit www.syndel.com or contact us at sales@syndel.com