Swiss RAS farmer in ova deal with Benchmark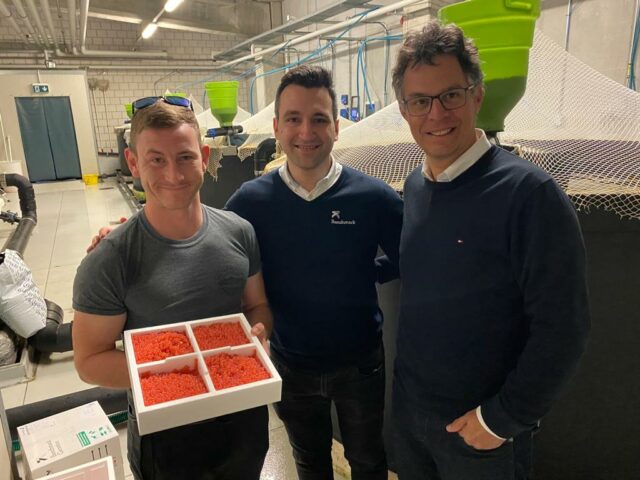 Salmon producer Swiss Alpine Fish has signed a contract with Benchmark Genetics to secure its supply of ova for the next five years.
The company is Switzerland's first commercial salmon farmer, operating a land-based RAS (recirculating aquaculture system) facility in Lostallo, in the Italian-speaking part of the country. Its product is sold, either processed and smoked or fresh, under the SWISS LACHS brand.
Every year Swiss Alpine Fish imports six batches of ova from Benchmark Genetics Iceland to grow to a harvest size of about 3.5 kg. The deal with Benchmark secures this supply over a five-year period and also includes technical support and knowledge transfer.
Swiss Alpine Fish said its requirement for security in the supply of eggs is linked to plans to expand the facility, to meet growing demand.
The eggs will be delivered from Benchmark's new incubation centre in Vogar, Iceland, to be officially opened in August 2022.
Dr Kuno Jung, General Manager of Swiss Alpine Fish AG, said: "The SWISS LACHS brand has a special position in the local market. We are dependent on suppliers that understand our business and the need for continuity of supply, quality and biosecurity. Our long-standing collaboration with Benchmark has been one of the factors behind the successful growth of our business, and the signing of the agreement demonstrates our wish to continue developing the relationship."
Commercial Director of Benchmark Genetics, Geir Olav Melingen, commented: "The Swiss Alpine Fish team are all very professional and experienced individuals within the Atlantic salmon land-based segment, making it a true pleasure working with them. Continuing our long-term partnership is a commitment from both parties to making the land-based segment succeed and face the main challenges together."
Switzerland is not widely known as a salmon producing region, but in March it was announced that another company, Swiss Blue Salmon, is working with aquaculture technology specialist Billund to build a new land-based fish farm in the east of the country.