Sustainability a growing business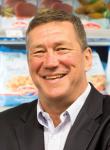 THE number of farms certified by the Aquaculture Stewardship Council (ASC) has increased 56 per cent, from 158 to 247, since April 2015, and some 800,000 tonnes of certified seafood has become available since the organisation was set up in 2012.
In the past year there has been a 'rapid increase' in ASC labelled products, said marketing manager Esther Luiten at a forum at the Seafood Expo Global in Brussels, twice as many as announced at the show last year.
She said there was a growth in new farms coming into the programme, not only in north-west Europe, and the ASC was working with small producers to get them on board.
The commitment of large retailers such as Lidl and Ikea had contributed to the rise in certification, and the ASC is bringing 'real change at the farm level', said Luiten during a joint session with the MSC that focused on efforts to build consumer recognition for sustainable seafood.
The forum followed the launch of an ASC marketing toolkit on Marine Harvest's stand on the opening day of the expo, designed to help promote the value of certification, said ASC chief executive Chris Ninnes.
The Seafood Futures Forum featured panellists from Ikea, Hilton Worldwide and Carrefour, as well as Ninnes, MSC chief executive Rupert Howes and the co-founder of environmental organisation Futura, Ed Gillespie.
Nicolas Guichoux, MSC's global commercial director, revealed the findings of a survey, the largest ever conducted by the MSC, into consumer perceptions.

The GlobeScan survey, which questioned 16,000 seafood consumers in 21 countries, found that two thirds (67 per cent) understand the word 'sustainable' when seen on a product, and 62 per cent said ecolabels raise their confidence and trust in a brand.

Some 72 per cent believe that we have to consume seafood only from sustainable sources in order to save the oceans. Meanwhile, NGOs and scientists are perceived as contributing the most to protecting the oceans.

The ASC said there was growing interest from leading companies to engage consumers and grow their understanding about certified seafood.

But Futura's Gillespie challenged the use of the tem 'consumer' and said 'we need to kill the word' because it encourages people to behave individualistically. If customers are referred to as stakeholders instead, they become more interested in their responsibilities than their rights, he said.

'People want to do the right thing and it's our job to help them do that.'

He also said sustainability was a 'billion dollar business opportunity' and listed some of the 'green giants' in the corporate world.