Suspected ISA fear forces SalMar into early slaughter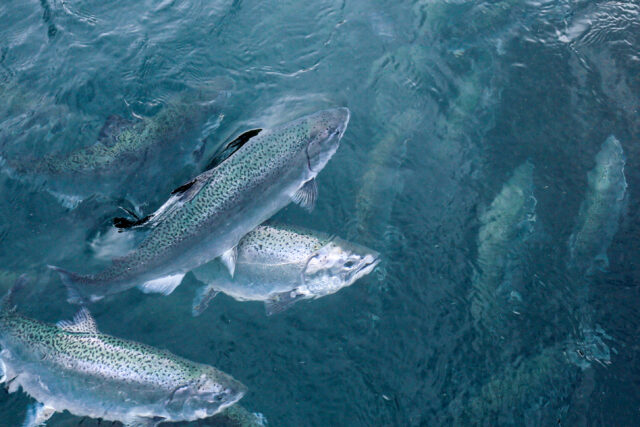 A suspected outbreak of Infectious Salmon Anaemia (ISA) is being investigated at a Norwegian farm run by salmon giant SalMar, containing around 900,000 salmon.
Samples from the site at the Fartøyvika site in Måsøy municipality in the Finnmark region are currently being investigated by biologists.
But although the outbreak has not yet been confirmed, SalMar has decided to go ahead and slaughter the fish because they are at harvest size with an average weight of 5.4 kilos.
The company said everything will be handled in accordance with the rules and restrictions laid down by the Norwegian Food Safety Authority.
These include the requirement to set up a protection zone and a monitoring zone, and will also entail restrictions on, among other things, traffic in the area around the site and a ban on moving fish without special permission.
Because the fish are at slaughter size the outbreak should have little economic impact, the company said.
It is just over a year since the last ISA outbreak to affect SalMar. In December 2021 the disease was confirmed at a company farm in the Møre and Romsdal region where the fish were also at slaughter size.
There have been a number of ISA outbreaks at various Norwegian farms over the past couple of months.
Shortly before Christmas the disease was discovered at a site in Rogaland county where Grieg and Skretting AS farm salmon.
Before that an outbreak was reported at a Vestland County at a farm run by Sjøtroll Havbruk AS. This was one of two outbreaks in Vestland in early December.
The Food Safety Authority stresses that ISA is not harmful to humans.