Supermarkets following seafood code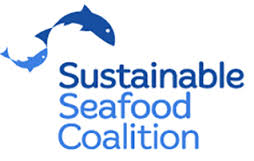 THE Sustainable Seafood Coalition, whose members include Young's and Birds Eye, says the vast majority of products in supermarkets are now responsibly sourced and labelled consistently, in line with the group's voluntary code.
It also says clear and consistent labelling has increased by 15 per cent since the coalition was founded in 2011.
The coalition, also known as the SSC, now has 24 members across all sectors of the UK seafood supply chain and accounts for 75 per cent of fish and seafood sold in UK supermarkets.
The codes of conduct were developed and agreed by members, and this study represents the first assessment of their implementation so far.
Key findings of the study show that of a total of 80 products assessed:
97 per cent of voluntary environmental claims from SSC members used clear and consistent language in line with the requirements of the SSC labelling code;
• 97 per cent of products from SSC members meet the transparency, traceability and risk assessment requirements of the SSC sourcing code;
• While three per cent of claims from SSC members did not align with the criteria in the labelling code, this compares to 14 per cent of claims made by other businesses that are not following this best practice.
Inconsistent labelling and sourcing claims by UK supermarkets were identified as a problem in a 2011 study, which found that terms such as 'sustainable sourced' and 'responsibly farmed' were being used with no set criteria against which to make the claim.
By creating a benchmark for minimum good practice on environmental sustainability, the SSC codes of conduct create consistency, claims the coalition.