Supermarket chain reels in Falfish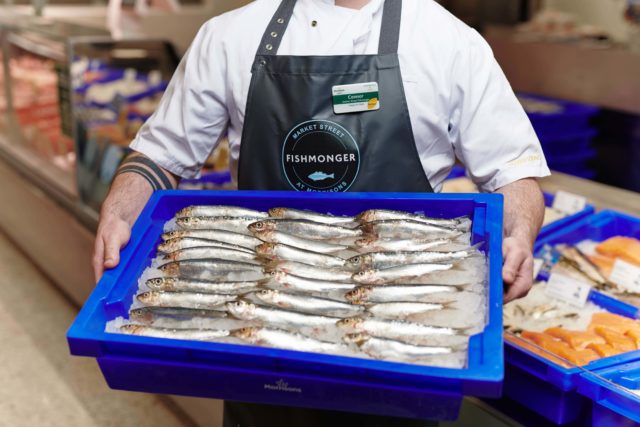 The Wm Morrison supermarket chain has snapped up the Cornish seafood firm Falfish, which supplies more than 50 different varieties of farmed and wild caught seafood.
This highly unusual move for a national retailer means that it is now the first supermarket to own a working trawler.
Morrisons, which also owns a large seafood processing factory in Grimsby, said the acquisition will bring further improvements to its range and availability at its 497 fresh fish counters around the UK.
Its extensive farmed fish range includes more than a dozen different types of salmon and tilapia from Lincolnshire.
Falfish operates from two sites in Redruth and Falmouth docks on the south Cornish coast and is owned by the founder Ian Greet and his son Mark who is the managing director.
Mark Greet and all 140 Falfish staff will join Morrisons. The business has long-term relationships with the owners and skippers of over 70 partner boats in the South West who land their total catch direct to Falfish.
Around half of its £40m annual turnover is thought to come from its established links with Morrisons.
Falfish's also buys direct from the three key South West fish markets in Newlyn, Plymouth and Brixham.
Its aquaculture range includes seabass and sea bream which it has been importing for over 15 years through a long standing relationship with its European farmed fish partner Ilknak.
Andrew Thornber, Morrisons' Manufacturing Director, said: "Falfish is a great fit with Morrisons; not only is it a great British company supplying high-quality fish and shellfish, but they also share our passion for sustainability and for local sourcing."
He added: "Bringing Falfish into Morrisons further strengthens our position as Britain's biggest food maker. Our manufacturing operations employ 9,000 people at 19 sites throughout Britain, providing around 25% of everything that Morrisons sells."
Falfish Managing Director Mark Greet said the sale "…ensures the continuing ethos of the business in upholding our relationships and values".