Sundolitt Ltd Purchases UK EPS Packaging Business, FoamExtra Ltd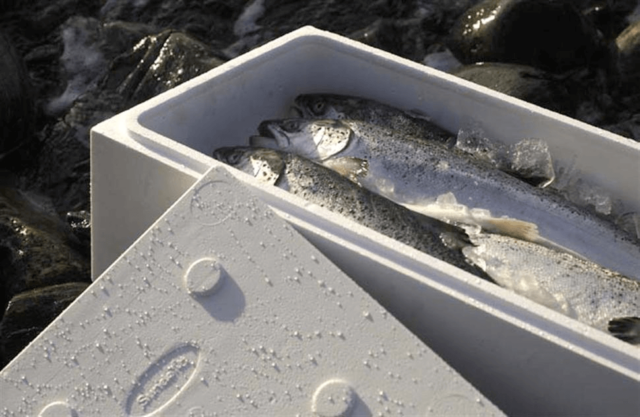 Sundolitt Ltd, the UK division of Sunde AS, is delighted to announce the acquisition of FoamExtra Ltd, based in Glasgow.
Sunde AS is a 103-year-old family-owned, vertically integrated business. It is one of the leading European manufacturers in the production and conversion of EPS and XPS based products. The Sunde Group employs 480 staff across 21 sites, fully supporting each with technical and R&D resources.
The FoamExtra Ltd operation will add to the current Sundolitt packaging locations of Fort William and Montrose, giving Sundolitt Ltd an enhanced ability to supply the complete Scottish packaging industry, particularly the fish sector.
Colin Morrow, Sundolitt Ltd General Manager commented: "Sundolitt Ltd is delighted with the addition of the FoamExtra Ltd business to our portfolio of sites, servicing the whole Scottish packaging sector".
He added: "FoamExtra Ltd has developed a name for service and quality of product supplying key producers in the Scottish fish industry and we are delighted to add this excellently located Glasgow factory to our portfolio".
Bertil Sunde, the Group CEO said: "we are committed to the long-term strategic development of Sundolitt Ltd in the UK market. The FoamExtra Ltd acquisition adds to the recent announcement of significant investment in our new Corby facility. Both these investments will enhance our position as a leading European Expanded Polystyrene supplier while strengthening our position in the UK market."
The acquisition opportunity arose as the FoamExtra Ltd majority shareholder, David Bruce, decided to take a step back from the business and retire. David said: "FoamExtra Ltd is a great fit for the Sundolitt Ltd business and I am confident that they will secure the future for the site and, importantly, the jobs. I wish them every success in the future".
Finally, Colin Morrow stated: "This is a significant investment in the future of the UK fish sector and as we move forward we shall continue with the Sunde AS development of a sustainable second-life EPS, where EPS boxes are recycled into Sundolitt construction products. Sundolitt Ltd is now the largest supplier of EPS boxes to the Scottish fish industry. We are also delighted to secure the valued service of all the current FoamExtra Ltd staff with their many years of experience in quality manufacturing."
For any enquiries about the above, please call Colin Morrow on 01786 471586.