Study into pink salmon invasion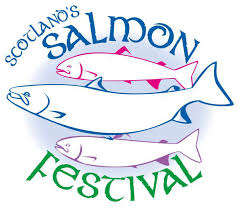 THE appearance of increasing numbers of non-native pink 'humpback' salmon in Scottish rivers and across Western Europe will be the focus of a new genetics study.
Using the latest genomics technology at the Inverness College UHI Rivers and Lochs Institute (RLI), Professor Eric Verspoor, director of the RLI, hopes to increase awareness of this potentially invasive non-native salmon.
The full extent of the invasion of pink salmon and their impact on native Atlantic salmon stocks is unknown.
The RLI is exploring using DNA shed into the environment (eDNA) by the non-native salmon to help understand the scale of their spread and breeding to produce viable offspring in Scottish rivers.
The information will be used to advise on the future threat to native Atlantic salmon. Professor Verspoor will also deliver a lecture on the subject at next week's Scotland Salmon Festival in Inverness.
The professor, an ecological population geneticist with 35 years' experience using molecular genomics to inform fisheries management focused on Atlantic salmon, said: 'Atlantic salmon are important to Scotland, economically, culturally and historically, and the concern is this non-native species could have an impact.
'Over the last 50 years there have been only a handful of isolated reports of non-native salmon in the UK, but this year alone there have been sightings in many rivers from the north of Scotland to southern England.
'We already know this includes both males and females and the fish are in a maturing state. They have already been observed building spawning redds (nests) and spawning in the River Ness but we still need to know if this results in viable juveniles and permanent populations in our rivers.
'Also, while we know they can't interbreed with the Atlantic salmon, the presence of pink salmon in Scottish rivers may impact Atlantic salmon reproduction by disturbing nests, introducing diseases or parasites, or competition for food.
'Therefore, it's essential we understand if its increasing prevalence in rivers is going to be an issue in the future.
'In this respect, we are developing partnerships with colleagues on the River Ness Fisheries Board, across the UK, and in Russia, where pink salmon have interacted with native Atlantic salmon stocks for many decades, to extend understanding of the actual impacts.'
It is most likely the non-native salmon have migrated from populations in the Russian Kola Peninsula and White Sea region, or Norway, where small colonies have become established from introductions in the 1950s and 1980s.
They are smaller than the Atlantic salmon and get their name from their distinctive humpback appearance.
Research into this salmon is just one project made possible by the new RLI molecular genomics facility, which was established to support freshwater biodiversity management through research, training and education.
Professor Verspoor will deliver a talk on pink salmon at Scotland's Salmon Festival's International Science Conference on Thursday, August 31, entitled 'Evil Invaders or Welcome Immigrants: Pink Salmon in Scotland and Western Europe'.
He will also give a public lecture on the evening of the 31st entitled 'A natural history of Scotland's Atlantic salmon clans and the unnatural history of its pink cousins'.
Scotland's Salmon Festival is a biennial event led in partnership by Inverness College UHI, which takes place in Inverness between Tuesday, August 29, and Saturday, September 2.
The event is the first of its kind which celebrates the Atlantic salmon and its importance to Scotland, economically, culturally and historically. It ran for the first time in 2015 and attracted 3,500 people.
The festival also includes a film night at Eden Court Theatre on August 29, tours on Alexander Grant – Inverness' famous fishing rod maker and speycaster – at Inverness Museum and Art Gallery on August 31, and Inverness Angling Club's Centenary Speycasting Tournament on the River Ness on September 1 and 2.
The speycasting tournament will coincide with a free family fair at Bught Park, which runs from 11am to 4pm on both days and includes cookery demonstrations by top chefs at the Marine Harvest Theatre Kitchen.
For more information visit www.scotlandsalmonfestival.org.