Strong Q3 show from Bakkafrost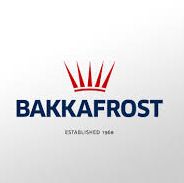 THE Bakkafrost Group, the largest fish farming company in the Faroe Islands, delivered a total operating EBIT (earnings before interest and tax) of 208.7 million Danish kroners (DKK) in the third quarter of this year.
The combined farming and VAP segment made an operational EBIT of DKK 193.4 million in the same period.
The company's third quarter results were announced today and show the farming segment alone made an operational EBIT of DKK 166.9 million.
The company said global salmon spot prices decreased during the quarter, while Bakkafrost's VAP contract prices stayed on a record high level.
Consequently the VAP segment made an operational EBIT of DKK 26.5 million in Q3 2014. The EBITDA for the FOF segment was DKK 61.7 million in Q3 2014.
Commenting on the results, CEO Regin Jacobsen said: 'The third quarter was strong and all segments delivered positive result.
'It is confirming our strategy that we continue to deliver positive results in the VAP segment. The outlook for the farming industry are bright, both concerning market and concerning biological development.
'With Bakkafrost's investment plan, we are able to develop the company further, making the company more efficient, reduce he biological risk and carry out organic growth.'
The Group made a profit for the quarter of DKK 211.2 million (DKK 199.6 million). For the first nine months of 2014, the profit was DKK 424.7 million (DKK 451.4 million).
The total volumes harvested were 10,881 tonnes gutted weight (11,335 tgw). The total harvested volumes the first nine months of 2014 were 31,362 tonnes gutted weight (30,171 tgw).
The reason for the increase in the harvested volumes year on year is that Bakkafrost will harvest higher volumes this year compared to the year before.
Bakkafrost transferred 2.2 million smolts in Q3 2014 (2.8 million), which is in line with the company's plans.
Year to date 7.2 million have been transferred (6.7 million). The smolt release is higher in 2014 compared to 2013, due to available sites for smolt release.
The company said that the expected increase in supply of farmed salmon for 2014 is around 8 per cent compared with 2013.
The reason for the increase is mainly due to higher sea-water temperatures in Norway and higher production in Chile. Norway will increase its production by 4 per cent and Chile by 22 per cent.