Strike talks fail again as sides dig in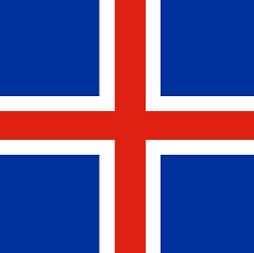 HOPES of reaching a settlement in the Icelandic fishing dispute were dashed last night after yet another round of talks collapsed.
Unless there is an unexpected breakthrough or some form of government action, the strike – already eight weeks old – looks set to run for at least another week.  There are no immediate plans for a further meeting, although conciliators continue to work behind the scenes.
Heidrun Lind Marteinsdóttir, executive director of the Icelandic Federation of Fisheries, said little or no progress was made and she did not think a settlement was around the corner.
Valmundur Valmundsson, chairman of Sjómannasambandsins union, agreed that little had changed during yesterday's talks, although he said he always remained hopeful.
Both sides appear to have dug themselves into entrenched positions and the dispute has  become a stubborn battle of wills between the vessel owners and the unions .
After Wednesday's warning that Iceland cod and haddock could disappear from the shelves of major UK retailers such as Marks & Spencer, Grimsby Fish Market is reported to be taking on fewer workers for the morning sales because it is receiving less than a third of its normal allocation of fish.
A number of Icelandic fishing companies fear if they continue to lose markets in Europe, they will not get them back in a hurry.
But it is in Iceland that the dispute is having by far the biggest impact. At least 1,600 fish process workers and dozens more in ancillary activities have already been laid off. Many fishing communities away from the capital, Reykjavik, are taking the biggest hit.
One of the main stumbling blocks appears to be connected to taxation and payment of crew's food and other benefits while at sea.
Although the new government has so far refused to get drawn in, there are now growing calls for it to do something. Paul Magnusson, chairman of the parliamentary business committee, said the government cannot wait forever and had a responsibility to act without delay.