Storms make another busy year for RNLI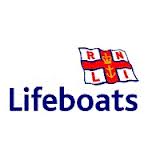 THE Royal National Lifeboat Institution (RNLI) rescued 9,763 people in the UK and Ireland in 2015 – a year when volunteer lifeboat crew and lifeguards were kept busy by storms so bad they were given names.
RNLI volunteer lifeboat crews rescued 7,973 people, while the charity's lifeguards rescued 1,790 people around UK and Irish coastal waters. There were 478 launches to commercial fishing vessels.
The charity's busiest lifeboat station was Tower lifeboat on the River Thames in London which launched 465 times assisting 90 people, and saving 15 lives.
Their neighbouring station, Chiswick, launched 227 times and rescued 135 people and saving three lives.
It was another busy year around the coast for the charity's volunteers – Southend-on-Sea Lifeboat Station was the RNLI's busiest coastal station, launching 142 times and assisting 120 people.
The next busiest coastal stations were three in the south of England – Poole, Plymouth and Eastbourne, launching 99 times each and assisting 385 people between them.
Will Stephens, RNLI head of lifesaving, said: 'Our volunteer lifeboat crew and lifeguards have again worked exceptionally hard serving our local communities.
'We continue to urge those working or enjoying our coastline and inland areas to respect the water.
'We understand that things can go wrong from time to time, so some preventative maintenance and annual checks prior to the boating season should allow for worry free sea time.
'Inland, floods caused heartache for many at the end of 2015 and we ask those faced with floods to be aware of the fast flowing flood waters and to keep a safe distance.
'I would like to thank all of our volunteers, both on and off the water, for their tireless hard work and dedication over the last 12 months.
'Our lifesaving work depends on the support of our crews, fundraisers, education teams and supporters. Without this we would not be able to operate.'
The most common cause for lifeboat call out in 2015 was to boats with machinery failure, accounting for 1,492 launches (18 per cent of the total).
Sailing pleasure craft accounted for 1,579 launches (19 per cent of all launches) and power pleasure craft 1,464 (18 per cent) of launches. Some 1,080 (13 per cent) of calls related to people in the water.
With more than 15.5 million visitors to RNLI lifeguarded beaches in 2015, the charity's lifeguards helped over 18,000 people dealing with anything from stings, slips and trips to missing children, major first aid incidents, as well as rescues in the water.