Stirling PhD opportunities for two students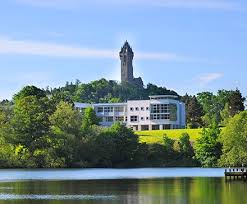 APPLICATIONS are still open for two PhD projects, programmes and scholarships at Stirling University's Institute of Aquaculture.
The first, under the lead supervision of Professor David Little, is: 'A global assessment of aquaculture products from a food systems and value chain perspective towards the development of a personal environmental/health impact tool.'
In a description of the project, the Institute said: 'While the human health benefits of a diet rich in oily fish and seafood have been well publicised, the consequences of such a trend on our food system are poorly understood, particularly in respect of the need to provide plant based feeds to support the necessary growth in aquaculture and the environmental consequences of this.
'The student will develop methods to allow assessment of aquaculture in different countries, including the contribution of feed, and will develop tools which allow individual consumers to explore the contribution of their own diets in terms of environmental impacts and health.'
The second project, supervised by Dr Andrew Desbois, is titled: 'Towards an understanding for the role of the microbiota to whiteleg shrimp production in a commercial recirculation aquaculture system.'
Knowledge of RAS technology remains poor despite the construction of many more RAS systems; thus, there is increasing appreciation for the need for a deeper understanding of the biology of these systems.
The aim of the four-year PhD project is to gain a deeper understanding of the microbiology of the entire shrimp RAS, to identify whether this can be influenced to improve productivity and shrimp welfare.
The student will receive specialist practical training in molecular biology, shrimp culture, and bioinformatics. They will be enrolled into the Graduate School at the University of Stirling, and will spend three to 18 months at Great British Prawns, the new state-of-the-art RAS shrimp farm in Balfron, Stirlingshire.
'This project addresses an emerging skills requirement for highly qualified persons with experience of culturing in RAS, technology that is anticipated to be widely adopted in the coming decade,' said the Institute.
The deadline for applications for both projects – which are open to UK and some EU students – is January 5, 2020. For more information see aquaculture@stir.ac.uk