Stirling event draws sector stars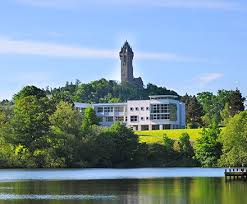 LEADING figures from the aquaculture industry will congregate in Stirling next month to discuss innovations in production methods, fish health and welfare, breeding and genetics and advances in feed technology.
The inaugural Aquaculture UK conference, to be held at Stirling University from June 14-15, will feature talks from salmon farmers, shellfish growers, pioneering geneticists, fish vets, feed experts, and regulators.
Marine Harvest's John Richmond will offer advice on the design and building of large scale RAS systems, Adam Hughes of SAMS (Scottish Association for Marine Science) will explain the merits of IMTA, Nicki Holmyard will explore mollusc farming methods, and Stirling's Andrew Davie will investigate the diversification of farmed species in the UK.
Hamish Rodger from the Fish Vet Group will address the challenge of new and emerging finfish disease, while Grant Stentiford of the government body Cefas will look at shellfish health.
Feed company Cargill's Ian Carr will highlight innovations in health feeds, IFFO's Neil Auchterlonie will tackle the continuing importance of marine ingredients, and Stirling's Matthew Sprague will report on developments in salmon and trout nutrition.
Cutting edge science from the Roslin Institute in Edinburgh, Norway's Avaforsk Genetics Centre and Xelect in St Andrews will give delegates up to date insights into new breeding technologies in aquaculture.
At the end of day one, Gorjan Nikolik of Rabobank will deliver a finance perspective, and there will be a presentation from Evonik on sea lice treatments.
Training and education providers meet on the second day to consider what the industry needs in terms of skills and experience, with presentations from Pisces' Martyn Haines, Lantra, NAFC Marine Centre, Argyll College, and the universities of St Andrews and Harper Adams.
Swansea University and Aberdeen will also be represented, in a special session on networking and knowledge exchange, and four breakout sessions will give participants a chance to consider the long-term growth of the industry.
Kicking off the two-day event is keynote speaker Stewart Graham, Gael Force Group managing director and co-chair of the new Industry Leadership Group.
And Wednesday evening will see the launch of the Scottish Marine Aquaculture Awards during the conference dinner, all in the Stirling Court Hotel.
Visit www.aquacultureuk.com for details of registration.