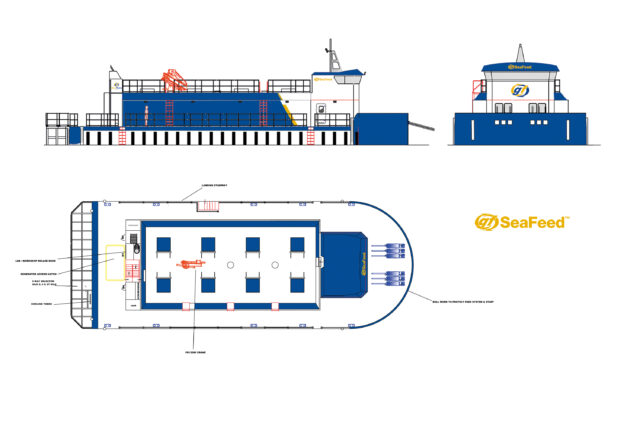 Gael Force has many years of experience in building more than 100 barges at its own engineering facilities based in Scotland.
The company has now revealed an updated range of SeaFeed™ Steel Feed Barges with 400 and 500 tonne feed capacities. They have been designed with a rounded bow, good seakeeping, and safe, secure operation, all in a low-cost package.
The barges are designed and built in accordance with NS9415. Their capacity allows for a high volume of additional functional dry storage and a modular design means there is flexibility in volumes of feed storage.
To learn more, visit: gaelforcegroup.com