Steady as she goes for Samherji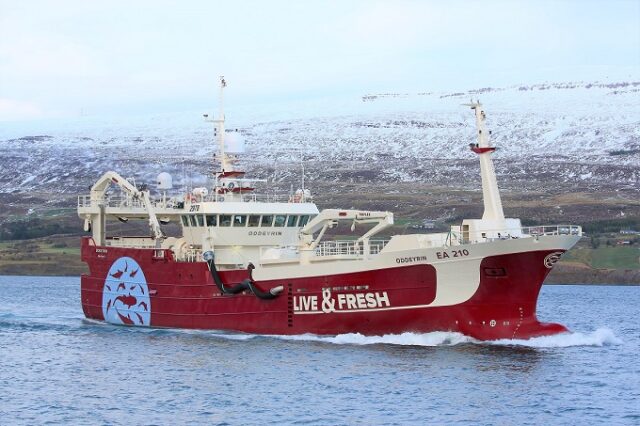 Samherji, Iceland's largest combined fishing, aquaculture and seafood business, has reported a solid increase in operating profits for last year.
The operating profit came to ISK 9.9 billion (almost £60m), an increase of ISK 800m (£4.8m) on 2021. Sales remained relatively unchanged from the previous year at ISK 54 billion (£320m).
Officially known as the Samherja.hf group, the company reported that profit after tax was ISK 14.3bn (£84m), slightly down on the previous year.
CEO Þorsteinn Már Baldvinsson said some aspects last year were better than those in 2021, but others were not.
Part of this was due to balance sheet changes that took place after the subsidiary Kaldbaks ehf  finally became independent of the main company last year.
Samherji owns Iceland's largest trawler fishing fleet, but in January it sold its overseas operations in North America and Europe (including the UK) to the CEO's son Baldvin Thorsteinsson.
During the year, Samherji processed 35,000 tonnes of fish of all types in its two Iceland plants.
Samherji has embarked on a large-scale expansion of its salmon farming business. Its aquaculture subsidiary, Samherji fiskeldi ehf plans to build a 40,000 ton land facility at Reykjanesvirkjun in south-west Iceland , in three phases over the next eleven years.
The total investment will be over ISK 50 billion (£295m), but the Samherji board has decided to contribute significant amount of capital to the first phase of the project.
Because of this, the company's share capital will be increased by up to ISK 7.5 billion (£44m).A capital contribution of ISK 3.5 billion (£20m) has already been made.
Meanwhile, Samherji said it is simplifying its fishing and processing operations by combining those businesses.