Stall in Norwegian salmon exports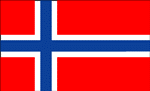 NORWEGIAN salmon exports stalled last month. Figures from the Norwegian Seafood Council show that the country's fish farmers exported 97, 300 tonnes worth NOK 5.8 billion in September.
This represents a volume decline of two per cent, while the value is at the same level as September last year.
But taking the year so far as a whole, export revenues at NOK 47.7 billion are 10 per cent higher than in 2016 while the total volume of 710,000 tonnes is broadly the same.
The average export price for fresh whole salmon was NOK 63.47 per kilo over the first nine months of 2017, which is eight per cent higher than the corresponding 2016 figure. However, the September figure was well down at 55.48 per kilo.
Paul T. Aandahl, analyst for salmon and trout at the Norwegian Seafood Council, said: 'Continued growth in demand for Norwegian salmon has contributed to the highest export value for Norwegian salmon ever for the first nine months of the year.
'If we take into account the supply of other salmon producing nations, demand growth for salmon is highest in Asia.
'We expect the export volume for the remainder of the year to be somewhat higher and prices somewhat lower than the same period last year.'
European Union countries remain the largest market, but volumes have declined. So far this year Norway has sold 518,000 tonnes worth NOK 33.6 billion to the bloc, down by five per cent  or 25,000 tonnes in volume, but up by the same amount in value.
Poland, which is now a huge salmon processing country, was the largest market, followed by France and Denmark.
However, the French bought 10,000 tonnes less than in 2016 which may be a reaction to high prices. Denmark, another redistribution country, purchased 6,600 tonnes more than last year.
The largest growth markets are Asia and the United States. So far this year, Norway has exported 122,000 tonnes of salmon to Asia worth NOK 8.7 billion. This is a volume increase of 12 per cent and a value increase of 18 per cent.
The main buyers are Japan, Vietnam and South Korea. Although there are big hopes for China, that market is not expected to take off until health regulations are sorted out.
The US market so far this year, at 35,000 tonnes, was worth NOK 3.3 billion, up by 20 per cent in volume and 36 per cent in value.
In September, Norway exported 3,800 tonnes of farmed trout worth NOK 260 million, down by 41 per cent in volume and 30 per cent in value.