Staff harder to find say processors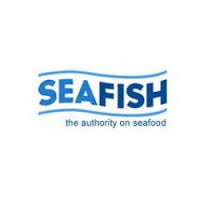 MORE than a third of UK seafood companies say they are now say experiencing a lower availability of suitable candidates following the EU referendum, a Grimsby Food Careers event in Grimsby has heard.  But so far it is not affecting production.
Some of the latest data on current recruitment issues in the industry was unveiled by Seafish at a special presentation when it launched 'The Future of Food' masterclass and networking session in the town.
Seafish is currently collecting information throughout the UK at the request of Defra and the results will be published quarterly.
Seafish collected data for 12,735 workers who were employed in the UK seafood processing industry in 2017. According to the most recent Seafish processing sector census, the companies surveyed account for around 52 per cent of the total number of employees in the sector.
About half of the workers in the sample (6,272) are from the European Economic Area (EEA), which includes both the EU and the three European Free Trade Association (EFTA) countries of Norway, Iceland and Liechtenstein.
The remainder (6,117) are UK citizens. A further 346 are from other countries.
But the proportion of EEA staff is far higher in Scotland than the Humber, which is home to the largest concentration of seafood processing in England.
In the Grampian region, for example, 71 per cent are EEA citizens or from other countries and only 29 per cent recruited from local sources.
On the Humber (Grimsby and Hull) the proportion is 61 per cent UK and 33 per cent from the EEA. The remaining six per cent are from countries outside the EEA – and the larger the company, the higher the proportion of European workers.
Researcher Lewis Cowie, who has been gathering the data, said 38 per cent of employers surveyed said they were now finding a lower availability of suitable candidates.
Some 19 per cent said EEA staff were less willing to come to the UK, while 11 per cent reported no recruitment problems.
A small proportion (six per cent) said EEA workers were now starting to leave Britain. But so far companies said these trends were not impacting on production targets.
The event, held at Grimsby Institute, was designed to persuade more young people towards a career in seafood and food generally, and attracted a large audience.
Freelance marketing consultant and former Seafish head of marketing Karen Galloway told the young audience that the industry offered massive career opportunities at every level. A piece of fish, for example, was traded up to 12 times before it reached the consumer.