SSF serves up profit for SalMar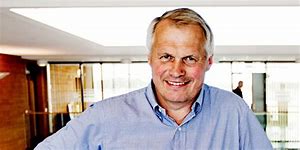 Following losses at the start of the year, Scottish Sea Farms (SSF) produced a modest second quarter profit for salmon farming giant SalMar, the Norwegian company has revealed in its latest financial report.
SSF, also known as Norskott Havbruk and which SalMar shares with the Lerøy Seafood Group, returned revenues of NOK 465 million (£39.4 million) against 407 million (£34.5 million) in the same period last year, along with increased harvest volumes of 6,500 tonnes (5,800 tonnes in Q2 2019).
Scottish Sea Farms, which expects to harvest 26,000 tonnes this year, has had its share of biological problems in the past, but SalMar said:
'The year-on-year increase is largely attributable to a higher volume harvested. Good growth and biological performance in all regions resulted in lower costs compared with the previous quarter. SalMar's share of the profit was NOK 7.5 million (£636,000)'.
On a group basis, SalMar made an operational EBIT of NOK 882 million (almost £75 million) in the second quarter 2020, down from NOK 990 million (£84 million) in the same period last year.
CEO Gustav Witzøe said:
'The SalMar Group has had another strong quarter, despite persisting turbulence and uncertainty in the global salmon market caused by the Covid-19 pandemic. Efficient operations and a strong biological performance at our Norwegian operations helped to reduce costs and secure good margins.'
SalMar generated gross operating revenues of just over NOK 3.3 billion (£280 million) in the quarter, an increase of 0.4 per cent on the second quarter 2019 and harvested 40,900 tonnes of salmon during the quarter (41400 tonnes in Q2 2019). The operational EBIT per kg came to NOK 21.56 in the second quarter 2020, down from NOK 23.90. The decrease is largely attributable to lower spot prices.
Once again, Fish Farming Central Norway posted strong results. The company said the segment is reaping the rewards of its operational focus and sound biological performance. The generation of fish that made up the bulk of the volume harvested in the quarter, which was transferred to the sea in the spring of 2019, has shown strong performance and better than previous generations.
Fish Farming Northern Norway also posted a 'very good result'. The share of the autumn- 018 generation that was harvested in the second quarter achieved a good biological performance and lower costs. However, price achievement was somewhat affected by a high volume harvested early in the period, when prices were at their lowest.
As expected, Arnarlax in Iceland produced a weak second quarter. The segment suffered a high mortality rate and high costs as a result of fish with winter wounds. Almost 90 per cent of the volume was sold early in the quarter, when prices were at their lowest.