SPAROS and PTAqua join forces to offer fish hatcheries custom-made nutrition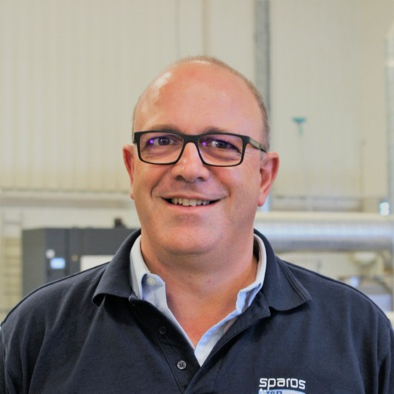 More fish hatcheries will now have easy access to tailored feeds by SPAROS, through the well-established distribution platform provided by Pacific Trading Aquaculture Ltd (PTAqua). The bespoke feed products will be of great benefit to hatcheries focusing on larval fish stages of species such as seriola, meagre, seabass, seabream and especially ballan wrasse.
SPAROS's products are a response to the increasing need for innovative nutritional solutions for both traditional and emerging aquaculture species.
Ian Sutton, Joint-CEO of PTAqua, says: "There is a growing demand for tailored feed products in aquaculture to sustainably boost productivity while maintaining good fish welfare standards. This is particularly important for emerging markets and species such as ballan wrasse and seriola, as it can help overcome production bottlenecks in terms of fish growth and survival. Our mission is to provide hatcheries with the best nutritional solutions and SPAROS products fit the bill perfectly."
Premium products from SPAROS are formulated for specific fish species using top quality and highly digestible ingredients that help fish hatcheries to excel in performance and quality. These feeds are produced using cold extrusion and microencapsulation technologies to ensure maximum protection of water-soluble nutrients, such as taurine, while fulfilling larvae nutritional requirements.
Luis Conceição, co-founder and R&D director from SPAROS, says: "At the larval stage, not all fish species thrive on the same microfeed. What works for gilthead seabream may not work for Senegalese sole or ballan wrasse. There are significant improvements in fish performance when you tailor the formulation of the pellets' physical properties to each fish species. Through collaboration with research institutes and feedback from our customers, we have focused on diversifying and tailoring feeds for different fish larvae, which translates into significant performance benefits in the long run."
From SPAROS's portfolio of hatchery feeds, PTAqua will distribute WINFast – premium feeds for fish species such as seriola, meagre, seabass and seabream – WINWrasse – the first customised commercial earliest stage microdiet for ballan wrasse larvae – and ENRico, an all-in-one enrichment feed for Artemia and rotifers.
"We're delighted to be partnering with PTAqua to provide SPAROS nutritional solutions that will ultimately support the sustainable growth of aquaculture," adds Luis. "These are exciting times for hatcheries – particularly in the Norwegian, Mediterranean and Middle East markets – that will now have easier access to our premium products and high-level technical support through PTAqua's strong presence in these regions."