Spanish Seafood expo set for success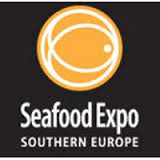 BARCELONA is placing itself as the new up-and-coming centre for European seafood with a major expo next month.
The Seafood Expo Southern Europe, formerly named Seafood Barcelona, is reported to have surpassed its exhibition space when compared to the same period last year.
The expo is also expected to continue to grow, with confirmed exhibiting companies this year currently representing more than 24 countries.
Seafood professionals from over 40 countries have already pre-registered to attend the exposition.
Seafood Expo Southern Europe will take place on 22-24 September at the Fira de Barcelona, Gran Via fairground in Barcelona, Spain.
The event is continuing to strengthen its position as the seafood marketplace for the Mediterranean, bringing together the main purchasing decision-makers of fish and seafood from the market.
The exposition will once again connect seafood buyers with suppliers of live, fresh, frozen, value-added, processed and packaged seafood, as well as processing and packaging equipment, looking to access the valuable Mediterranean seafood market.
Exhibiting companies from all over the world, including Argentina, Canada, China, Croatia, Denmark, Ecuador, Morocco, Netherlands, Norway, Spain, Tunisia, Turkey, Ukraine and the United States, among others, have confirmed their participation in the event, giving this year's edition a strong international representation.
Buyers from Australia, China, Egypt, France, Italy, Kuwait, Morocco, Portugal, Peru, Spain, Tunisia, Uganda, United Arab Emirates, United States and Uruguay, to name a few, have pre-registered to attend, as well as high-volume seafood buyers from other major producing and consuming countries of seafood products from the Mediterranean markets.
'Barcelona is an ideal location for the exposition as it is a centrally-located major port and trade hub,' said Liz Plizga, Show Director for Diversified Communications – the company that produces the exposition.
The city's economic, social and cultural influence extends throughout the Mediterranean and beyond. 'Its convenient access and business opportunities are some of the appealing factors for attendees,' she continued.
Mar Santarrufina, Event Director for Alimentaria Exhibitions, remarked on the importance of having this event for the seafood industry, which will once again provide attendees with an opportunity to grow their business.
'Each year, the fair brings thousands of professionals from over 75 countries, including importers, exporters, distributors, processors, wholesalers and hospitality and foodservice professionals, who are looking to do business in the important Mediterranean market.'
The event will feature a complete schedule of activities, including a master class series on specific seafood species, culinary demonstrations, a new product showcase, a fish market tour, a conference programme, and business matchmaking and hosted buyer programs designed to enhance visitors' experience at the exposition.
Returning this year is the Hosted Buyer programme, which specifically targets top-level buyers with high-volume seafood purchasing power in multi-unit retail, hospitality and foodservice establishments.