Smolt sludge used to power fish farm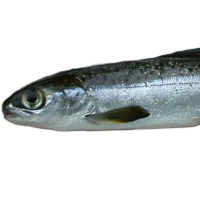 SLUDGE waste from smolt production is now being used by  one of the world's  leading salmon farmers to produce valuable biogas.
Normally the sludge is sent for disposal, but Cermaq, said that if it succeeds with its trials, the development could realise significant potential both for the company and the wider fish farming industry..
Marit Holmvåg Hansen, head of smolt production  at  Cermaq said: "Not only do we get rid sludge in a way that is good for the environment, but we can utilise  it  as energy in  our own plants.
He told the Norwegian website Mynewsdesk.com: "The production of salmon smolts at our hatcheries on Forsan (in the Nordland region of Norway) generates about 160 tons of sludge a year. This slurry consists of a mixture of fish faeces and other wastage. using bacteria we start a process that converts this sludge to methane or biogas."
Hansen said there were many forms of biogas production based on existing technology  in Norway, but this was the first time a method based solely on fish sludge had been adapted as a raw material. he expected the plant at Forsan to become a demonstration or showcase site for the entire aquaculture industry.
"We need to take action today if we are to be competitive in the future," he added. "We attach great importance to  the fact that the smolt and salmon we produce should be sustainable and produced  to the highest standards with  the least environmental impact."
The sludge from Forsan, when the formal conversion starts next April,  should provide enough biogas with an energy output  equivalent to 500,000 kWh a year which could be used to provide heat to the fish farm itself.