Shetland lists fish farmers as key workers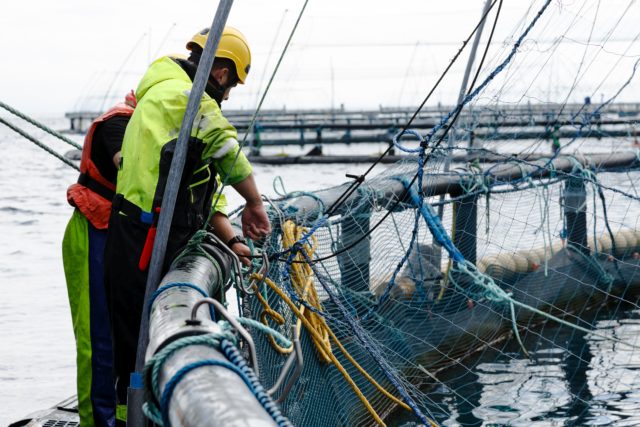 SHETLAND has made clear that salmon farmers will be regarded as key workers during the coronavirus lockdown, giving staff access to support such as child care.
The council has issued a list that it says will ensure essential services can function. Included are those directly involved in farming fish, contractors supporting animal husbandry and food production, processors, hauliers, and retailers.
Three categories of key workers have been identified:
Category 1 covers health and care workers directly supporting the Covid-19 response; those providing community care; energy suppliers; and those providing child care for other category 1 staff.
Category 2 includes all other health and care workers, and those in services such as fire, police, and prisons, plus social workers.
Those supporting critical national infrastructure, 'without whom serious damage to the welfare of the people of Scotland could be caused' – a definition which encompasses fish farm workers – are also in category 2.
Category 3 is all workers without whom there could be a significant impact on Scotland.
Earlier this week, the Scottish Salmon Producers' Organisation (SSPO) joined other Scottish food and drink organisations to urge ministers in Edinburgh to clarify the definition of key workers.
In England, Wales and Northern Ireland, national advice has been issued identifying key workers as including those involved in the production, delivery and sale of food.
But in Scotland it has been left to the 32 local authorities to make a case by case decision on individual businesses and groups of workers.
Shetland Islands Council said some services are deemed only to have key worker status where dealing with situations which pose an immediate threat to human wellbeing, animal welfare or the functioning of other key services.
The council's full list can be seen here: http://www.shetland.gov.uk/news-advice/documents/Keyworkers-Shetland25032020.pdf