Shetland fishermen angry at EU-Faroe agreement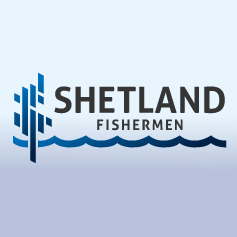 IN reaction to the EU-Faroe deal announced on shared fish stocks for 2015, pelagic fishermen in Shetland have attacked the European Commission and Member State governments for failing to slash Faroese access to European Union waters.
Access for the Faroese fleet has been reduced slightly, but only in line with a cut in the total allowable catch (TAC) for 2015 from 46,850 to 39,824 tonnes.
'The underlying situation has not changed, and that is still a colossal amount of fish that Faroese boats can catch just off our shores', said Simon Collins, executive officer of Shetland Fishermen's Association.
'And it's a kick in the teeth for pelagic fishermen who were sold the original deal with Faroe back in March on the basis that their waters were apparently teeming with mackerel.
'If they were, the Faroese fleet wouldn't need to spend so much time off Shetland. I know Christmas is coming, but this is our future and EU governments have no business giving it away'.
Collins welcomed access for Scottish vessels to Faroese waters to catch limited amounts of whitefish species such as cod, haddock and saithe. 'But Europe has conceded far more than it has got in return,' he added.