Shellfish producers in new joint venture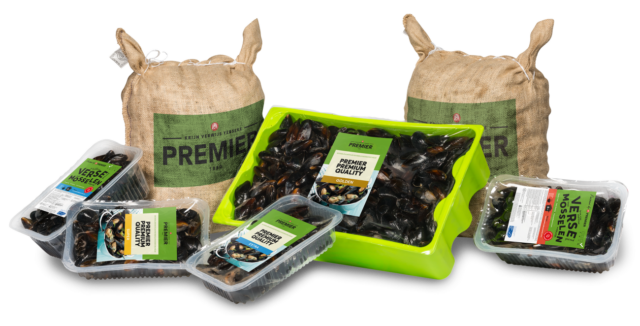 Two Dutch seafood businesses have joined forces to create a new joint venture to market sustainably produced shellfish and other products.
The 50-50 joint venture has been set up by Cornelis Vrolijk and Krijn Verwijs Verseke, both family-owned companies based in the Netherlands. The aim is to take advantage of economies of scale and to ensure a quality product all the way through the supply chain.
Krijn Verwijs was founded by an oyster farmer in 1880 and now produces a full range of seafood, shellfish and sea vegetables, under the brand Premier Seafarmers. As well as fresh seafood, the company produces a range of ready-to-eat shellfish.
Cornelis Vrolijk, which can also trace its roots to 1880, is involved in fishing, growing and processing fish and prawns, including tropical shrimp as well as a full range of northern species.
The 50-50 joint venture aims to strengthen the chain and establish a joint sales strategy in fish, seafood and shellfish. Both companies said they expect to achieve their growth targets for the coming years through this partnership. In doing so, they said, sustainable and intensive relationships with growers, continuance of the family business and ensuring food security are all key.
Caroline Verwijs, director of Krijn Verwijs Yerseke, said: "With Cornelis Vrolijk as a complementary partner, we are joining forces and adding value to our business. This will improve our regional and international position, strengthen our product portfolio and intensify our innovation pathways as well our role within the protein transition.
"We will remain Krijn Verwijs, a family firm dedicated to the shellfish sector and emphasising the importance of a healthy mussel and oyster sector in the Netherlands. We will also retain our Premier brand and slogan, 'Seafarmers by Nature,' under which we sell our products".
Annerieke Vrolijk, managing director of Cornelis Vrolijk, added: "In Krijn Verwijs, we have found a partner which, like us, places great store by family values such as artisan production, trust, loyalty and sustainable relationships."