Sharp rise in salmon export prices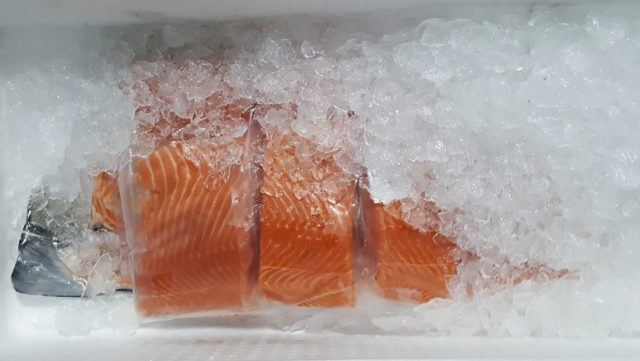 The export price for fresh salmon jumped by more than 7% this week, hitting its highest peak so far this year.
According to Statistics Norway it reached NOK 65.74 per kilo, a rise of 7.5% on the previous week. It means that prices are now 30% per cent higher than at the start of 2021
Export totals for week 17 were down by almost 10%, however,only managing 14,629 tonnes compared to 16,234 tonnes a week earlier.
A total of 552 tonnes of frozen salmon were exported from Norway  – up 120% on a week earlier – at an average price of NOK 56.74 a kilo.
The rise in the price of fresh salmon will come as welcome news for fish farming companies which have had to endure lower than normal returns for most of the past 12 months.
Prices have fluctuated considerably since January, so it remains unclear if this week's encouraging increase is yet another blip or the start of a sustained trend.
There are reports that the biomass in Chile and Norway is lower than expected and this could be an important  factor behind the increase.
The Norwegian Seafood Council, reporting a 9% value increase for April, believes the worst may be over.
The encouraging news is that France, Norway's most important European market, and Italy which is proving to be a rising star, are showing strong growth. Both these countries were among the hardest hit by Covid-19 last year.
With UK pubs and restaurants due to fully re-open shortly, the June and July  prices figures could  prove interesting.
The not-so-good news for Norwegian exporters is that the krone is gaining in strength, particularly against the euro,  which means they have to sell more to keep revenues at the same level. This is clearly presenting companies with a new challenge.