Sensor Globe wins Innovation award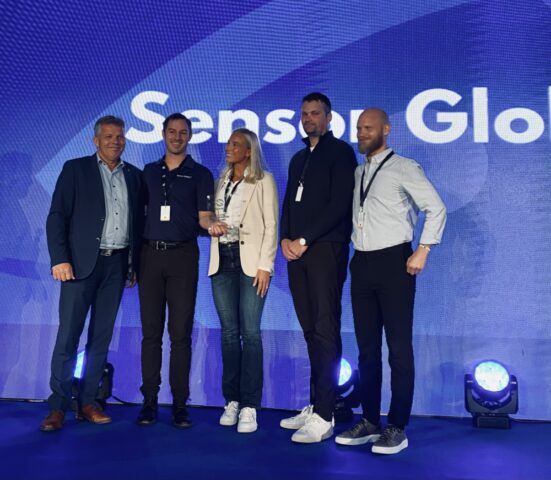 A Canadian company that has developed a way to keep tabs on fish welfare during treatments and transfers has won the prestigious Innovation Award at the Aqua Nor trade show in Trondheim today.
Sensor Globe, developed by Nova Scotia based Marin X, employs acceleration measurements alongside water quality monitoring to enhance fish welfare and reduce mortality rates during processing operations.
The Sensor Globe IoT (internet of things) welfare platform offers real-time monitoring capabilities, allowing fish farmers to access crucial indicators and water quality parameters at various depths and locations.
The award was presented by Norway's Fisheries Minister, Bjornar Skjaeran, who said: "New solutions push the industry forward and push the world forward."
Runners up in the Innovation Award were EasyX, which has developed a remotely operated tank cleaner, and Evonta, which offers a process to analyse salmon and trout eggs and chart their development and quality.
Best stand award
Also at Aqua Nor, Scale AQ and Moen Marine won the award for the best stand at the show, beating runners up Furuno and Ahlsell.
The judges said the award took into consideration the stand's eye-catching design, welcoming staff and approach to sustainability.