Sedna hires General Manager for Norway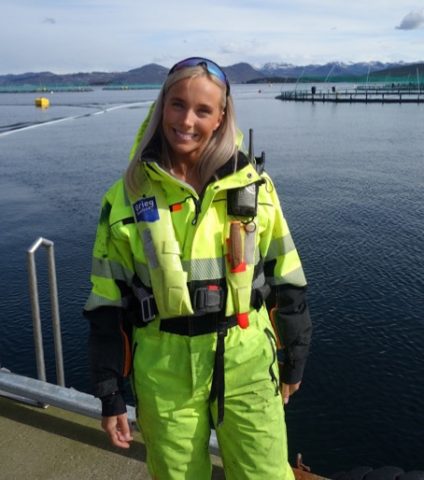 Canadian marine tech company Sedna Technologies has appointed Mia Guttorm Moseng as General Manager of its subsidiary in Stavanger, Norway.
Sedna is the business behind Sensor Globe, a wireless device for monitoring water quality and fish welfare, particularly for live fish transfers and handling. It recently announced the appointment of former AKVA Group executive Trond Severinsen to lead its European operations, based in Norway.
Moseng was born and raised north of the Arctic Circle in Norway and has just completed her bachelor's degree in Aquaculture Operations and Management at Nord University. Before that she was studying biological chemistry at the University of Stavanger. She has worked in aquaculture with Mowi and Grieg Seafood.
Welcoming the appointment, Trond Severinsen said that he was himself hired at a young age at Sea Farm Trading AS in Norway in 1984. He said: "For me it is now very rewarding to be able to pay this forward and give other young people the same opportunities in this fantastic industry".