Seasonal salmon price surge arrives – finally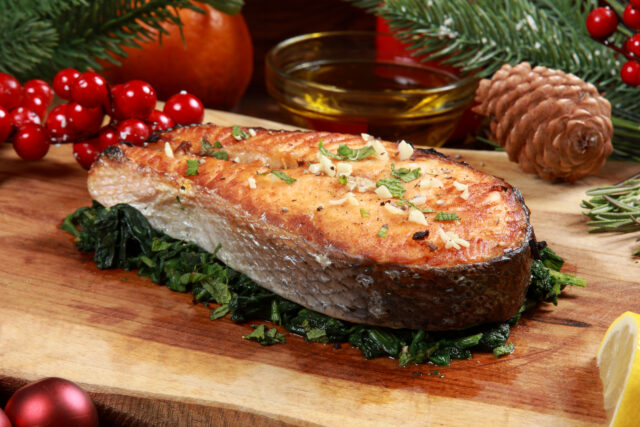 The long awaited pre-Christmas surge in fresh salmon prices seems to have materialised at last.
They hit their highest level since mid-summer last week, rising by 6.5%, according to Statistics Norway.
The average export price for chilled and fresh salmon in week 49 was NOK 65.06 per kilo., but with the Statistics Norway data normally up to seven days behind actual events, large salmon is now thought to be more than NOK 10 per kilo higher this week.
Salmon farmers are reported to be celebrating, with one dealer saying he had not seen a rise as strong as this over such a short period.
Week 49 fresh and chilled exports totalled 23,597 tonnes, fractionally down on the previous seven day period.
Frozen salmon exports almost doubled to 807 tonnes from the previous week total of 418 tonnes with prices up by almost three krone to NOK 63.15 per kilo.
While the market has becomes very strong in the run up to Christmas, buyers are wondering if the rapid spread of the Omicron variant of Covid-19 across Europe, threatening new national lockdowns, will depress prices in the New Year.
The Statistics Norway prices include all weight classes, qualities and all fish sold, including any that have been sold on contract. The reported price is the price at the border, and includes, among other things, shipping and terminal costs.
The price farmers are paid is usually around NOK 1.5 lower per kilo than the Statistics Norway price, according to Mowi's Salmon Farming Industry Handbook 2021.