SEAMOR ROVs available in the UK and Ireland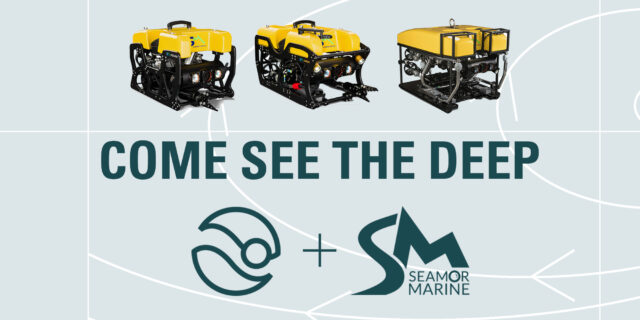 RS Aqua Ltd recently partnered with SEAMOR Marine as the main distributor for SEAMOR's range of remotely operated vehicles (ROVs) in the UK and Ireland. The Steelhead, Chinook and Mako are ideally suited to a wide range of applications in the aquaculture industry. Using ROVs for regular net inspection and repair traditionally undertaken by divers is resulting in significant cost savings.
Simple to fly with intuitive controls, the Steelhead is lightweight and portable allowing deployment and retrieval by one person. The vehicles can be fitted with remotely operated manipulator arms, HD Cameras and high intensity lights, and a wide range of sensors may be fitted for water quality monitoring and analysis.
To find out more, contact RS Aqua at
info@rsaqua.co.uk or visit www.rsaqua.co.uk