Seagriculture conference will be held in North America for the first time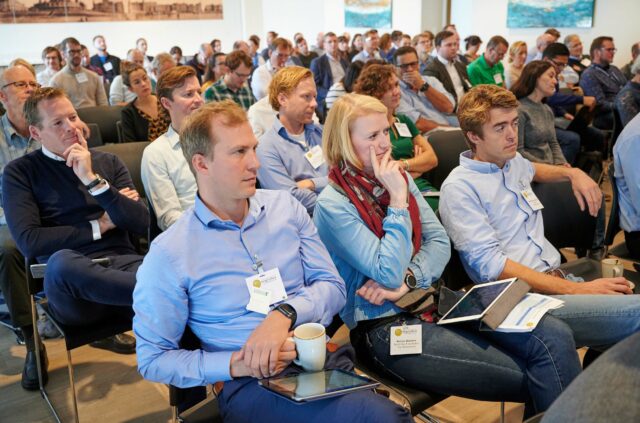 For the first time the Seagriculture conference is being organized in the USA, taking place in the Westin Portland Harborview hotel in Portland, Maine, on 7-8 September.
The Seagriculture conference in Europe has been successfully organised since 2012 and has built up a solid reputation as the leading conference for the seaweed industry. Seagriculture USA comes as an addition to the European edition.
With seven sessions and several keynote presentations, some 27 seaweed experts from North America and Europe will be presenting numerous industry topics, which range from using seaweed to benefit the climate to innovative solutions for seaweed farming and processing, seaweed as a natural capital investment, and much more. Some 300 conference attendees are expected to be in Portland for Seagriculture USA 2022.
The program of Seagriculture USA 2022 includes two dedicated sessions on the ARPA-E's MARINER (Macroalgae Research Inspiring Novel Energy Resources) program that seeks to develop the tools to enable the United States to become a global leader in the production of marine biomass. Presently, macroalgae is primarily used as food for human consumption, but there is a growing opportunity for the production of macroalgae for use as feedstock for fuels and chemicals, as well as animal feed.
Keynote Presentations
The first keynote by Charles Yarish, Professor from the University of Connecticut, will present seaweed aquaculture in the USA, its opportunities, directions, and challenges. Silje Forbord, a Norwegian Senior Research Scientist from SINTEF, will talk about upscaling and multiuse of ocean space projects conducted by SINTEF. Scott Lindell, Research Specialist from Woods Hole Oceanographic Institution, will present summary results of four years of selectively breeding sugar kelp. Jeff Hafting from Acadian Seaplants will describe advances in Canadian on-land seaweed cultivation.
Session Topics
Session 1 & 3 – MARINER program, part I & II – Seeks to develop the tools to enable the US to become a global leader in the production of marine biomass.
Session 2 – Offshore cultivation and scaling up production – Scaling up production can only be accomplished with the right cultivation technologies.
Session 4 – Innovation Award – A jury incorporating international seaweed experts will select three nominees who offer the most innovative product, service, or invention.
Session 5 – Seaweeds and climate change/ecosystem services/social aspects – Seaweeds provide environmental benefits, jobs, and much more.
Session 6 – Investing in seaweed Entrepreneurs will discuss possible ways to invest and get investment in the seaweed industry.
Session 7 – Seaweed applications speakers will share their ways of using seaweed in different areas of life.
For more information on the conference, the organizers, pictures, contact details of speakers for interviews, applications for press passes and barter deals, visit seagriculture-usa.com or email info@dlg-benelux.com.