Seafood Week coming to a town near you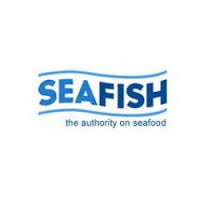 PREPARATIONS are well under way for Seafood Week, a nationwide celebration designed to get consumers to eat more fish.
The national event – from October 9-16 – seeks to highlight the abundance of delicious, fresh seafood on offer across the UK.
Organised by Seafish, the industry authority, it aims to get the British public excited about experimenting with seafood at home and exploring new tastes when they visit restaurants or takeaways.
To highlight the versatility of this original superfood, each day will focus on a different type of seafood following the theme of Cook Me, Buy Me, Dine Me.
Richard Corrigan, chef and owner of Bentley's Oyster Bar & Grill in Piccadilly and Corrigan's Mayfair, has given Seafood Week his backing.
'It's great to see that we're becoming more and more interested in seafood and the variety we have throughout the year.
'Home cooks are more confident experimenting with various recipes in the kitchen and we need to encourage this enthusiasm.
'Seafood Week is a great initiative, we're an island with amazing produce and we should be making the most of our beautiful seafood.
'This campaign is warmly welcomed, I am proud to support it and encourage others to do the same.'
To kick the week off, on Friday, October 9, #fishpunday drops in the UK for the very first time.
Hosted by Darren Walsh, the winner of the best joke at the Edinburgh Fringe, the day will challenge big brands, the media, the seafood industry and the public to demonstrate their comedy credentials and share their favourite fish puns.
Offline, businesses are also gearing up to celebrate. Special Seafood Week stickers already adorn seafood products in some of the UK's major supermarkets and a downloadable industry toolkit has been made available.
The free toolkit includes details of the official National Seafood Week themes, an assortment of printable marketing materials to help businesses promote their celebration of the week and a social media calendar to help them engage with customers online.