Seafood tourism initiative hailed as success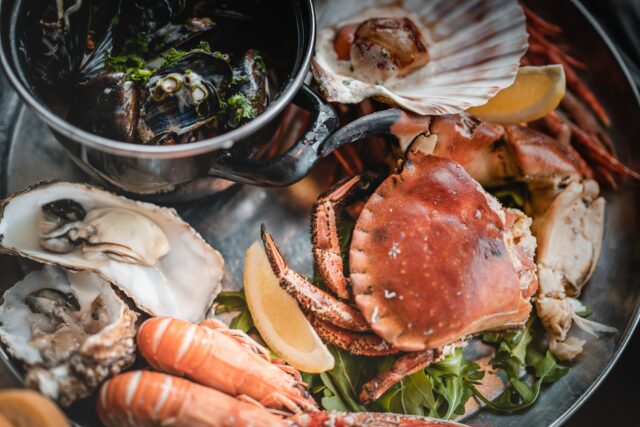 More than 20 businesses so far have taken part in a mentoring programme aimed at promoting "seafood tourism" in Scotland.
The series of webinars have been created as part of the "Beyond the Boat" initiative jointly run by trade body Seafood Scotland and tourism authority VisitScotland, which provided mentors and speakers, and contacts for already successful tourism businesses.
The aim of each session was to provide advice and expertise to help seafood businesses create memorable and authentic food tourism experiences to attract visitors from the UK and internationally.
The presentations are also available to view on the Seafood Scotland website.
John Farley from Sutherland's of Portsoy, who took part of the programme, said: "As the company is situated in what can only be classed as an idyllic coastal setting, it seemed logical we looked to tourism as another channel for generating sales and brand awareness. Whilst the traditional two-day boat festival held in Portsoy brings in an estimated 20,000 visitors, we want to attract visitors from further afield, and saw 'Beyond the Boat' as the perfect mentoring programme to help with this vision.
"The programme was beautifully balanced with both informative content and a degree of mentoring covering the entire tourism concept. The organisers are to be congratulated with the careful choice of supporting speakers who added so much value to an already excellent well-presented and delivered programme."
Launched in January this year, the Beyond the Boat programme is aimed at stimulating seafood initiatives and spreading risk for businesses by diversifying into new and emerging sectors. The programme is provided to businesses free of charge and it is hoped those taking part will provide real-life exemplars of businesses embarking on a seafood tourism journey for the wider seafood community in Scotland.
The businesses involved in the Beyond the Boat programme stretch the length and breadth of the country, from Tarbert to Dunbar and Plockton to Shetland with a variety of water-based, land-based and food sale offerings. Seafood Scotland has put the programme of sessions together based on feedback from these companies on what would be the most useful information for them to have to move forward with their business.