Seafood summit leaving Grimsby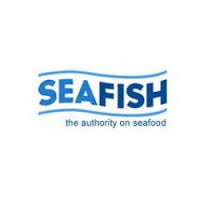 AFTER seven years, the Humber Seafood Summit is being moved from its traditional Grimsby area location. And it is being given a new name as the UK Seafood Summit, with the event moving around the country.
The two-day summit this year will be held on October 17-18, 30 miles from Grimsby at the Forest Pines Hotel, near the steel town of Scunthorpe.
No official reason has been given for the switch but finding a suitable venue might have presented the organisers, Seafish, with problems.
It is also clear that Seafish intends to widen the scope of the event, saying its website that 'it will move to a new UK location each year'.
This suggests that Scotland, Northern Ireland, Wales and the fishing ports in south west England are likely locations in future years.
The first event, held at the Humber Seafood Institute in 2011, barely attracted more than 50 people. Since then it has grown into one of the UK's most successful fishing and seafood conferences. Last year's summit was held on Cleethorpes Pier – now a large fish and chip restaurant.
With Brexit looming, the 2018 summit will look at the changing political, economic and regulatory landscape after Britain's departure from the European Union in March 2019.
George Krawiec, chairman of Seafood Grimsby and Humber, said: 'Obviously we would have preferred the summit to have remained in Grimsby, but we realise that Seafish is committed to ensuring that the seafood industry has a national base.
'Seafish does give us a great deal of support, ensuring that Grimsby – which is the number one processing centre in the country –   maintains that position.'
Seafish said: 'Our theme for the 2018 event is 'Seafood is the Way Forward', a nod to the new Seafish vision of a thriving UK seafood industry.
'Brexit, trade and consumer concerns are the key topics for discussion this year.'
There will also be a focus on consumer concerns, innovation and the food service sector.