Seafood Pub Co latest covid victim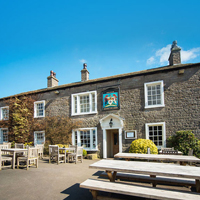 THE Seafood Pub Company, which owned a chain of award winning fish gastro pubs across Lancashire and Yorkshire, has gone into administration, partly as a result of the Covid-19 crisis.
Jocelyn Neve, founder of the business ten years ago said she was truly heartbroken to have appointed administrators, particularly for her staff. Employing more than 200 people, the company owned ten outlets where, as the title implies, fish of all types dominated the menu, although it did offer a limited number of meat and vegetarian dishes.
Her family had fishing in the blood. Originating from Grimsby where they fished the North Sea, the Neves later moved across the Pennines to Fleetwood on the Irish Sea coast. Jocelyn said she fought hard to save the business but it was unable to secure a coronavirus business support loan or outside funding. The lockdown also meant no income was coming in for the past ten weeks.
She said she wanted to thank her guests and suppliers and everyone who had been part of the Seafood Pub Company for their support. When she launched the venture she said she wanted to create a unique seafood dining experience. The company also offered its own dedicated internal training programme to young people who wanted to make a career in the hospitality industry.
News of the Seafood Pub Company's demise will be seen as a huge blow to seafood suppliers and gastro pub diners alike because of its innovative approach to fish. Both Jocelyn and the business picked up a number of major accolades since starting out in 2010, including Restaurant Magazine Pub of the Year Award, Best Pub Menu Award and Lancashire Life's Dining Pub of the Year prize.