Seafood partnership a recipe for success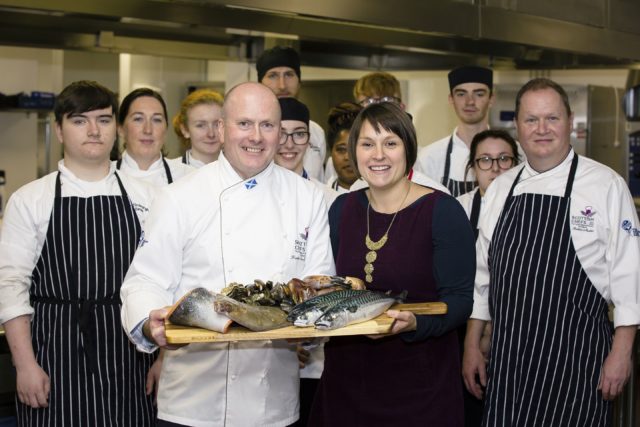 SEAFOOD Scotland, the national trade and marketing body for the Scottish seafood industry, has committed to a year-long partnership with Scottish Chefs in a programme worth more than £10,000.
The collaboration, the first of its kind for both organisations, highlights the role of chefs in the food and drink supply chain, said Seafood Scotland.
The initiative will involve talking to hundreds of chefs, 'how-to' education videos, and providing seafood to five key Scottish chef events, including two global competitions (the Culinary Olympics and the Global Chefs Challenge).
Clare Dean, trade marketing manager at Seafood Scotland, said: 'Seafood Scotland is delighted to be working with so many fantastic chefs to ensure that our high quality reputation resonates from sea to plate within Scotland's Land of Food and Drink.
'The partnership with Scottish Chefs supports one of the final and most vital stages in the supply chain – putting Scotland's larder onto plate.
'They are well recognised within the chef community, holding vital links to both training and working chefs across Scotland.
'This partnership will directly support the prevalence of Scottish seafood on menus across the food service sector to our closest market, right here at home.'
Kevin MacGillivray, president of the Scottish Chefs, said: 'Scottish Chefs is delighted with the huge commitment that Seafood Scotland have shown and, as always, we are very proud to be able to showcase Scotland's world class seafood on the global culinary stage.
'We hope this will encourage more food and drink organisations to see the benefits in supporting not only Scottish chefs but the Scottish culinary team.'