Seafood index soars on high salmon prices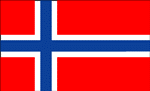 THE prospect of high salmon prices for the next 12 months almost sent the Seafood Index on the Oslo Stock Exchange (Børs) into orbit earlier this week.
Launched only two and a half years ago, the index includes most of the big Norwegian salmon farming companies. It hit a new high on Monday, signalling a huge vote of confidence in the sector.
The index rose to 1554.08 points, up by 4.06 per cent for the day. The Oslo Børs said on Twitter that the figure represented a historical peak and comes at a time when the main Stock Market index fell by seven per cent just over a month ago, followed by stock market falls in the United States and across Europe.
The main driver appears to be reports of a bright future for the salmon industry, along with predictions that salmon prices could rise to between 61 to 63 kroners per kg in the next two years, from a previous forecast of around 58-59 kroners.
Reports from the financial brokerage firm Pareto Securities suggest that prices will start to rise between now and Christmas and remain high into next summer.
One of the biggest risers is Lerøy Seafoods, which is a major player in both fish farming and conventional fishing, with one of Norway's largest cod and haddock quotas.
Pareto said it expects its share prices to rise further this year, partly due to lower volumes as a result of salmon disease. And despite high prices, demand for salmon across the world remains strong.
The Seafood Index has already been described as moving like a 'bullet' this year, rising by almost 68 per cent.
One analyst said that seafood, along with the oil and gas sector, is in a 'sweet spot' at the moment.
However, the main salmon farming companies will be publishing their third quarter results in the next few weeks and they are likely to determine whether the index will rise further or drop back.
But it has already got off to a bright start, with Marine Harvest today announcing its best ever third quarter performance.