Seafood Forum announces leading line-up of CEOs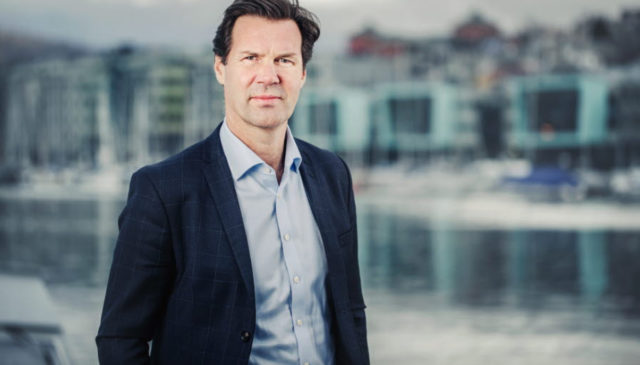 The North Atlantic Seafood Forum, Scandinavia's main industry showcase, will be fielding the largest group of top aquaculture company executives yet – but  they will all be staying in their offices.
Coronavirus means this prestigious event has been moved to the summer, and it is going digital this year.
Last year the Forum was held in early March and just managed to get ahead of the lockdowns which prevented large-scale gatherings.
Top fish farming CEO speakers this year include Ivan Vindheim of Mowi,  Henning Beltestad of Lerøy Seafood, Regin Jacobsen of Bakkafrost, Andreas Kvame of Grieg Seafood, Charles Høstlund of Norway Royal Salmon and Guðmundur Gíslason of Iceland's Ice Fish Farm.
The three-day NASF conference will be held from 8-10 June. It offers a full programme covering 15 different seafood subject areas, with fish farming fielding  a strong presence.
The world's largest executive seafood business conference, it will feature more than130 speakers. Scotland will be presenting its case through Dr Iain Berrill, head of Technical at the Scottish Salmon Producers Organisation, and there is a sizeable showing from China and Asia. Salmon farmers from British Columbia and Chilean, both areas in the news recently, will be speaking.
Issues up for discussion include future production methods in farmed salmon, the global impact of sea lice and the aquaculture feed sector.
NASF CEO André Akse said: "We have great industry captains and policy makers on the podium, including the Prime Minister of Norway, Erna Solberg, the CEO of Dongwon Industries Mr. Lee Myung-Woo and Dr. Thevasagayam, deputy director from The Gates Foundation, to mention just a few."