Seafood Expo events postponed due to pandemic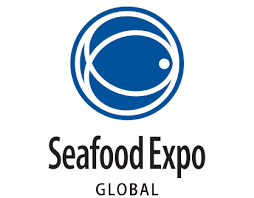 Two of the biggest seafood trade shows, Seafood Expo North America and Seafood Expo Global, are to be postponed until later in 2021 because of the Covid-19 pandemic.
Diversified Communications, organiser of the events, made the announcement today in the light of what it called "the continued magnitude of the public health and safety issues caused by Covid-19."
Seafood Expo North America/Seafood Processing North America will now be held in mid-July 2021, with the exact dates still to be determined, at the Boston Convention and Exhibition Centre. The show will, however, host its first online conference programme during the week of 14 March 2021.
Seafood Expo Global/Seafood Processing Global, originally scheduled for April 2021, will be held over 7-9 September 2021 at the Gran Via venue in Barcelona, Spain. The event – which is the world's largest seafood trade show – will feature a comprehensive exhibit hall with suppliers from around the globe and introduce its first conference programme in Barcelona. The event was formerly held in Brussels for several years.
Liz Plizga, group vice-president, Diversified Communications, said: "We have been closely monitoring the world health situation, government regulations and travel restrictions while carefully considering the concerns that have been addressed to us by customers and attendees. It has become evident that it was necessary to reschedule these events."
The programme for 2022 events is currently scheduled for the same time frame as in past years — March 2022 for Seafood Expo North America/Seafood Processing North America and April 2022 for Seafood Expo Global/Seafood Processing Global.
Last week the Norwegian organisers of Aquanor, one of the largest trade shows dedicated to aquaculture, announced next year's event would go ahead in August as planned but as a 'hybrid' event with virtual and online elements.