Seafood chief says harder times are coming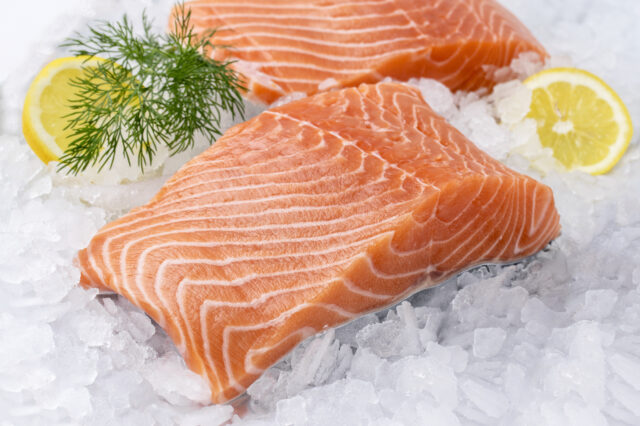 The Chief Executive of the Norwegian Seafood Council, Christian Chramer, has warned that the industry is facing tougher times ahead.
Three weeks ago the industry hailed October as another record-breaking month for both salmon and other fish exports.
But this week Chramer reminded Norway's fish farmers and fishermen that global economies were tightening, which he said was worrying.
He said: "So far this year, a record high export value has been achieved for a number of species, such as salmon, cod, trout, pollock, haddock and prawns, but there is a gloomy veil over the strong growth.
"We live in a very demanding and troubled time, with high food inflation and a fierce battle for proteins all over the world.
"This has led to historically high prices for Norwegian seafood. In addition, a weaker Norwegian krone in October helped to lift the export value. The price, in Norwegian krone, will be higher with a weaker Norwegian krone."
Chramer said other challenging factors included changes in seafood consumption and tighter private household finances in the major markets.
"Several countries are reporting a decline in home consumption of seafood, at the same time that the restaurant market is experiencing challenging times.
"Expectations of a significantly weaker economic development therefore cast a shadow over the future outlook."
Seafood Council analyst and salmon specialist Paul T. Aandahl said increasing prices were the most important contributory factor to the rise in value.
"In addition, the export volume is increasing, the Norwegian krone is weakening, and we have increased further processing of salmon in Norway, which also contributes positively," he added.
The proportion of fillets was still increasing compared to last year.
"If we convert to round weight, fillet products account for around 15% of exports in October. This is up one percentage point compared to last year. So far this year, the proportion is 16%, also up one percentage point", Aandahl said.