Seafish says war means 'disruption and cost hikes'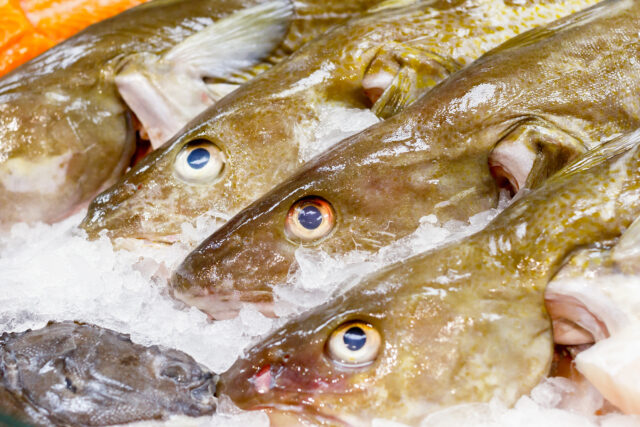 The war in Ukraine is likely to mean disruption and cost increases for the UK's seafood industry, public body Seafish has warned.
Seafish said: "The recent events playing out in Ukraine over the last few weeks are unimaginable and the impacts that this will have on us all are significant.
"It can seem odd to be discussing the 'price of fish' at a time like this, but seafood is one of the most heavily traded commodities and the horrific events taking place in Ukraine will impact on businesses and consumers in the UK, Europe and beyond.
The statement added: "We're keeping a watching brief on how this might impact on the UK seafood supply chain."
Outlining  the likely impact on the industry, Seafish said that while  no formal sanctions or trade measures against seafood have been put in place, the current global situation was expected to result in significant disruption to UK seafood processing in the form of  rising fuel prices, delays to supplies and  competition for product.
"This inevitably will result in cost increases and are expected to translate into higher food prices for consumers. It is impossible to predict how much prices will rise by, but they could be as high as 20-30%.
"UK seafood businesses understand how difficult this will be, particularly for low-income families who are already struggling, so there is a great deal of work happening by businesses to find ways to minimise the impact this will have on consumers."
Seafish said it is working with the industry to support it  with any changes it  may want to make to supply chains in light of this situation.
Whitefish is likely to be most affected with direct imports from Russia accounting for 48,000 tonnes in 2020.
A considerable proportion of "Chinese" whitefish imports into the UK (which totalled 143,000 tonnes in 2020) will also be of Russian origin.
It is also likely that some Norwegian, Polish and German imports into the UK will include Russian product.
"An exact figure is difficult to calculate but we estimate that it will be more than 30%. However some businesses and some parts of the supply chain will be more affected," Seafish has estimated.