Seafish pledges to help industry face new challenges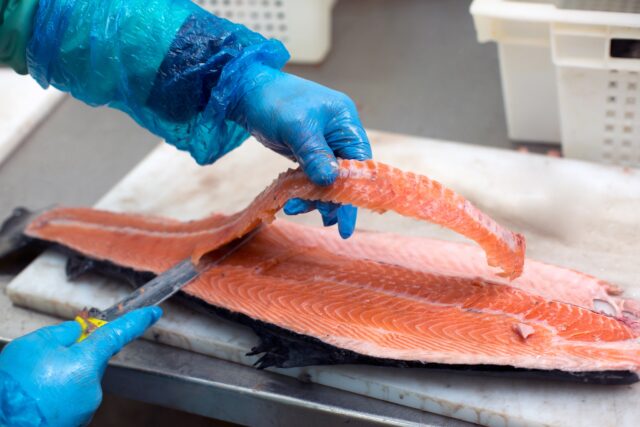 International trade challenges and labour and skills issues could hamper the UK seafood industry's ability to thrive if not tackled correctly.
That's the warning from Seafish, the public body set up to promote the UK's seafood industry, which has set out the five main challenges facing the sector, and how it intends to tackle them, in its 2022-23 annual plan.
These five key areas are:
helping the industry navigate the changing political, economic and regulatory landscape;
increasing consumer demand for seafood in the wake of competition from other protein and non-protein foods;
creating a safe and skilled workforce;
ensuring a sustainable supply in an increasingly competitive global market; and
helping the industry access the correct data, innovation and insights so it can respond to challenges and opportunities.
Among the main priorities will be support on issues such as marine pollution, micro-plastics, human rights, animal welfare and the impact of fishing on the marine environment.
On international trade for example, Seafish said it will expand its international trade work programme to support industry and government to develop and deliver solutions to seafood trade challenges and opportunities.
Seafish scrapped its "Love Fish" campaign earlier this year. In its annual plan, it says: "Consumer marketing is best delivered by private business.
"In the absence of sufficient funding, we have been challenged to step away from trying to drive increased consumption through traditional consumer marketing and promotional campaigns.
"Instead, our stakeholders told us there should be a stronger focus on managing industry reputation and ensuring there is a clear narrative to help overcome the barriers that are preventing consumers from eating seafood."
It adds: "Despite the recent decision to stop delivering consumer marketing campaigns, we will continue to support businesses across the seafood supply chain to drive more seafood consumption (to the recommended two portions per week).
"We will do this by making it easier for consumers to understand the benefits of seafood, and by influencing consumer attitudes on why seafood is a sustainable food choice, so that in turn they place a higher value on seafood as a core part of their diet."