Seafish issues low grade tuna alert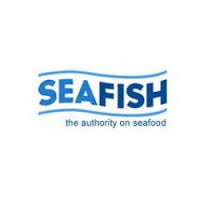 SEAFISH has issued an alert to importers and retailers about low grade tuna being passed off as high quality fish. It says some of this fish could be entering UK markets.
Seafish's regulation team has recently been made aware of this practice, which involves fermented vegetable extract being injected into low grade tuna in order to restore its red colour. It is then being mis-sold as high-grade tuna at premium prices.
It says the UK has always held that this product and process is not permitted for tuna. However, some EU member states interpreted the regulation differently and were permitting the use of vegetable extract as flavouring.
Seafish is currently working with tuna importers from four member states, including the UK, to alert the EU Commission to the issue.
It has now confirmed the UK position is correct and issued official guidance to other member states. However, until the process is stopped there could potentially be treated tuna on the UK market.
It is believed that this practice is predominantly happening with tuna that is being processed in Spain, France and Italy.
It is thought that the main buyer of this product will be wholesalers and is writing to alert them to the signs to look for.
It is very difficult to identify the difference between the treated and non-treated tuna. The flavour will not be noticeably different. In terms of the look of the treated tuna, it might be overly red/pink in colour to the trained eye.
Seafish said the following signs will help suppliers and retailers identify treated tuna:
Bright red in colour and significant liquid in the pack which is not the colour of tuna blood;
Vacuum packed tuna;
Softness of flesh with crumbling fibres on the surface, remaining even after cooking;
The label might declare the use of antioxidants, such as E-331 (sodium citrates), E300 (ascorbic acid), E 301 (sodium ascorbate), as well as an acidity regulator E500 (sodium carbonates) and salt. These additives are needed to maintain the correct conditions for the reaction but they are not always declared;
The label might declare the use of vegetable 'aroma';
After exposure to the air, the tuna will blacken. This can take several hours as the antioxidants are added to slow this reaction.
Those who have any questions or concerns are urged to contact either Seafish or the FSA. And if people suspect they are being sold low-grade tuna as high-grade, they should alert the FSA (foodcrime@foodstandards.gsi.gov.uk).