Seafish helping shellfish farmers maintain clean seas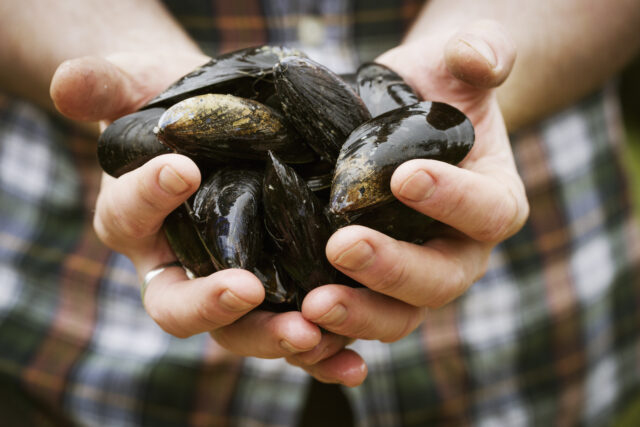 Seafish is currently working with UK shellfish producers on measures to help maintain the quality of the water at farms.
Seafish is the public body supporting the seafood industry. Dr Eunice Pinn, the organisation's Marine Environment Regulation Advisor, said bivalve shellfish production is an important economic growth area for UK aquaculture, but the sustainability of the industry depends on clean and healthy coastal waters.
"If water quality is poor, this has a detrimental impact on shellfish production and can compromise market potential," she said.
Dr Pinn explained: "There are measures in place to manage risks and we've been working with shellfish producers, regulators and researchers on water quality issues to support the production of high quality shellfish.
"We've looked at how the Official Control Regulations are applied and facilitated research to provide the scientific evidence required to initiate change."
Dr Pinn said microbial contaminants in water can come from human sewage, wildlife or livestock.
"Some of these contaminants (especially norovirus) can cause illness in humans and so we monitor water quality to make sure our shellfish is safe to eat.
"If bivalves, such as oysters and mussels, are eaten raw or lightly cooked, there can be a greater risk of illness but there are checks and balances in place to reduce the likelihood of this happening."
Official Control Regulations were put in place to reduce these risks. They require the classification of production sites (such as mussel or oyster farms) based on the expected risk to human health from the quality of the water, ensuring that bivalve shellfish are safe to eat.
Dr Pinn said assessing water quality is not straightforward, so the level of Escherichia coli (E.coli), a bacterium found in human and animal waste, is tested as a proxy indicator for norovirus.
She added: "We reviewed how the Official Control Regulations for bivalve production are applied in EU countries and how non-EU countries demonstrate equivalence.
"Our report highlights that these regulations can deliver a responsive, adaptive and risk-based approach. It also suggests 15 proposals for how this responsive and adaptive approach could work in the UK. Work is already underway via the Food Standards Agency and the Shellfish Stakeholder Working Group to implement these proposals."