Seabrokers takes controlling stake in Skagen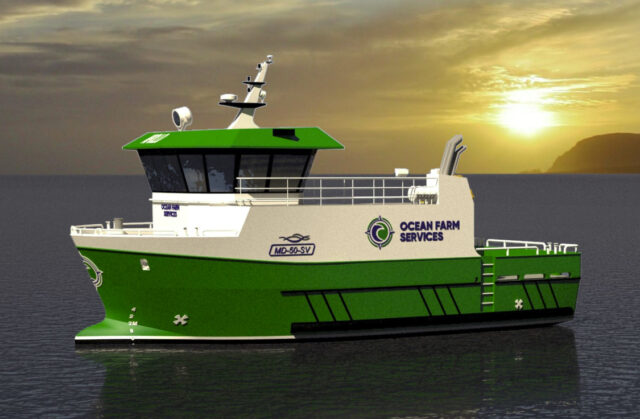 Seabrokers Chartering has taken a 75% stake in shipbroking and maritime services business Skagen Ship Consulting.
Seabrokers said the acquisition is part of its diversification strategy, and giving the company a foothold in the fish farming market.
Skagen was founded by two entrepreneurs, Håkon Rugland and Patrick Ramsberg, and serves customers in aquaculture, fisheries and other maritime sectors. The business facilitates a range of turnkey projects, with services including broking and funding, project management and supply of site teams and equipment, design and requirement specifications, as well as shipbuilding from start to finish.
Projects include new builds, such as the aquaculture service vessel currently being built for Ocean Farm Services (pictured), and conversion of vessels from the offshore energy sector for use in fish farming.
Marit Cecilie Albretsen, Executive Vice President with Seabrokers Chartering, said: "We warmly welcome these innovative and ambitious entrepreneurs to Seabrokers and look forward to an exciting future together."