Sea lice expert joins Benchmark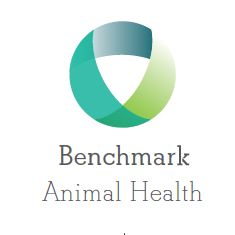 BENCHMARK Animal Health today further strengthened its Bergen operations with the appointment of sea lice expert Rune Stigum Olsen.
Based in Bergen, Norway, Stigum Olsen will be responsible for the implementation of new solutions to help salmon farmers manage biological hurdles.
He has a degree in aquaculture from Høyskolen in Sogn og Fjordane and an MSc in aquaculture from the University of Bergen.
He joins the team from Elanco, bringing with him more than 20 years' experience and insight of working in different areas within the aquaculture business.
He is a well-known figure in the aquaculture industry, having previously held positions at Novartis, SalmoBreed, Tombre Group and Hydro Seafood (now Marine Harvest).
He has an in-depth knowledge of sea lice control, fish farming strategy and management. In 2003 he founded and led the Hardanger Fish Health Network (HFN) to explore alternative and coordinated solutions for sea lice control in Atlantic salmon on the west coast of Norway.
Bringing together stakeholders from across the industry and wild fish interests to tackle sea lice was central to the programme's success, and in 2004 Stigum Olsen was recognised for his ground breaking work with an environmental award from Hordaland county.
The results of this work have now been taken up and implemented as the official sea lice control policy along the entire coast of Norway.
Commenting on joining Benchmark, Stigum Olsen said: 'I am delighted to be a part of what I now consider to be one of the most interesting places to work within the aquaculture industry.
'Benchmark has a unique strategy to help the aquaculture industry succeed with teams working right across the sector, from breeding and genetics, veterinary health, advanced nutrition and an exciting, growing pipeline of sustainable health products and integrated solutions.
'Benchmark has laid the foundations to play a major role in driving improvements in aquaculture in the coming years.
'With an intense focus on the Norwegian market they have established a strong Norwegian team who hold central positions within the business. I am thrilled to now be part of such a professional company, with so many good people – many of whom I have worked with throughout my career.'
John Marshall, technical director for Benchmark Animal Health, said: 'We are extremely pleased that Rune is joining us at this important time and are confident he will play a key role in delivery of the new tools and solutions our customers need to succeed and grow.'
Benchmark Animal Health is part of the Benchmark Holdings group that includes SalmoBreed, Fish Vet Group and AFGC in its Norwegian portfolio.