Scottish suppliers cast their nets in China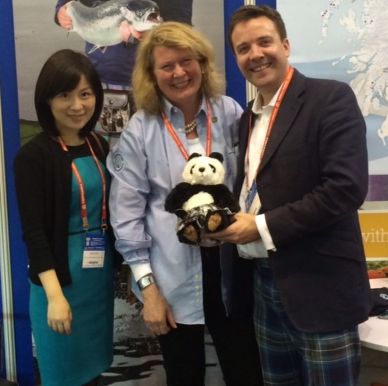 A DELEGATION of Scottish fish and seafood suppliers arrived in China today to participate in the China Fisheries & Seafood Expo 2014 in Qingdao, in a visit aimed at consolidating existing partnerships and exploring new business opportunities.
The delegation comprises seven Scottish companies and four Scottish chefs, who will be cooking up a storm with a Scottish-themed feast at the show.
The Scottish chefs will provide a culinary show, with on-site cooking demonstrations and tastings of a mix of premium seafood from Scotland, including mackerel, herring, brown crab, salmon, monkfish and other pelagic fishes.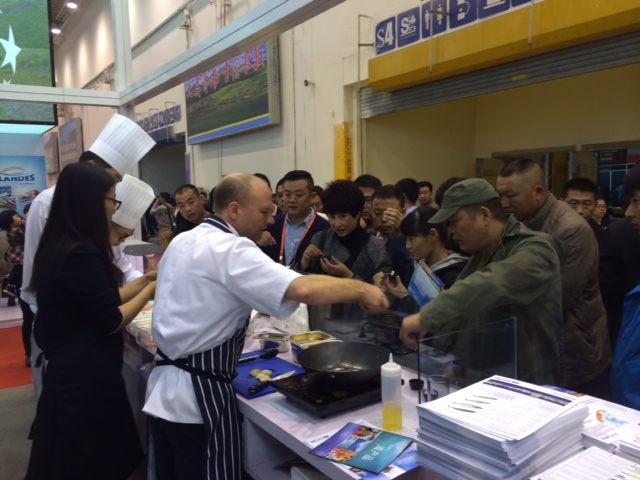 'Scotland has a longstanding reputation for producing quality food and drink products,' said Mark Dolan, head of Greater China at Scottish Development International – the agency in charge of the Scottish delegation.
'I'm thrilled to see some of our top Scottish fish and seafood producers and top chefs in Qingdao for this year's seafood show. This is a fantastic platform and opportunity for us to showcase our fish and seafood offering to the Chinese and other international markets.
'Demand for Scottish fish and Scottish seafood is already high amongst consumers and chefs across the globe and we look forward to renewing old friendships as well as making new connections.'
Graham Young, head of Seafood Scotland, Scotland's seafood industry organisation said: 'Scotland has seen its seafood exports grow steadily over the past seven years, rising from £448m in 2007 to £552m in 2013.
'This is an exciting trend, which is a result of the industry's hard work to build a reputation as a producer of high quality, traceable and world class seafood.
'China in itself is an increasingly important destination for our products, with exports worth £22.5m in 2013, up almost 24 per cent from £18.2m in 2012 and up 548 per cent from £4.1m in 2007.'
The Scottish fishery enterprise delegation is made up of seven companies including: Denholm Seafoods; Lunar Freezing; Macduff Shellfish; Northbay Pelagic t/a Fresh Catch; Scottish Salmon Company; Shetland Catch; and The Blue Sea Food Company.